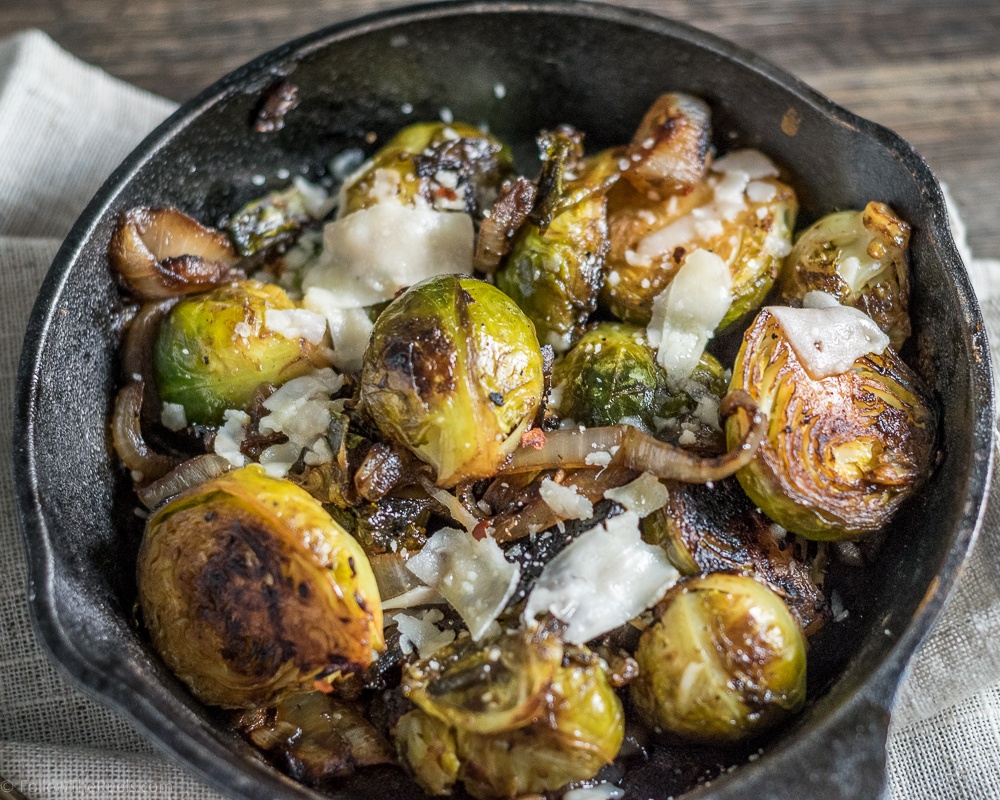 Balsamic Roasted Brussels Sprouts
Recipe by Follow the Ruels
Visit website
---
---
Brussels sprouts get a bad wrap, don't they? Find out the proper way to cook Brussels sprouts to ensure they taste great every time!
---
---
Ingredients
1 lb Brussels Sprouts
1 tbsp olive oil
1 clove garlic
0.5 tsp salt
0.5 tsp pepper
0.5 onion
1 tbsp balsamic vinegar
1 tbsp shredded parmesan
0.25 tsp red pepper flakes
---
Method
Bring a pot of water to a boil. Meanwhile, prepare the Brussels sprouts by trimming the stem and cutting in half. Remove any dirty or damaged outer layers.
When water is boiling, drop the sprouts into the water meanwhile, fill a medium bowl with ice water. After about 3-4 minutes, or when sprouts turn a more vibrant green color, transfer sprouts from the boiling water to the ice water. Once cool, drain off the liquid and pat dry.
Toss the sprouts in half of the olive oil, salt, pepper, and garlic. Add the remaining olive oil to a cast iron skilled over medium high heat. When the oil starts to shimmer, add the onion and saute for about 2 minutes. Then add in the Brussels sprouts. Use a spatula to spread sprouts out into an even layer. Cook for about 5 minutes when the bottoms start to brown. Flip the sprouts over and cook for another 5 minutes.
Drizzle balsamic vinegar over top and toss the sprouts to coat. Lower the heat medium to medium-low. Allow vinegar to reduce for about 5 minutes until it has thickened and has formed a glaze around the sprouts.
Toss in the shredded Parmesan and top with red pepper flakes.