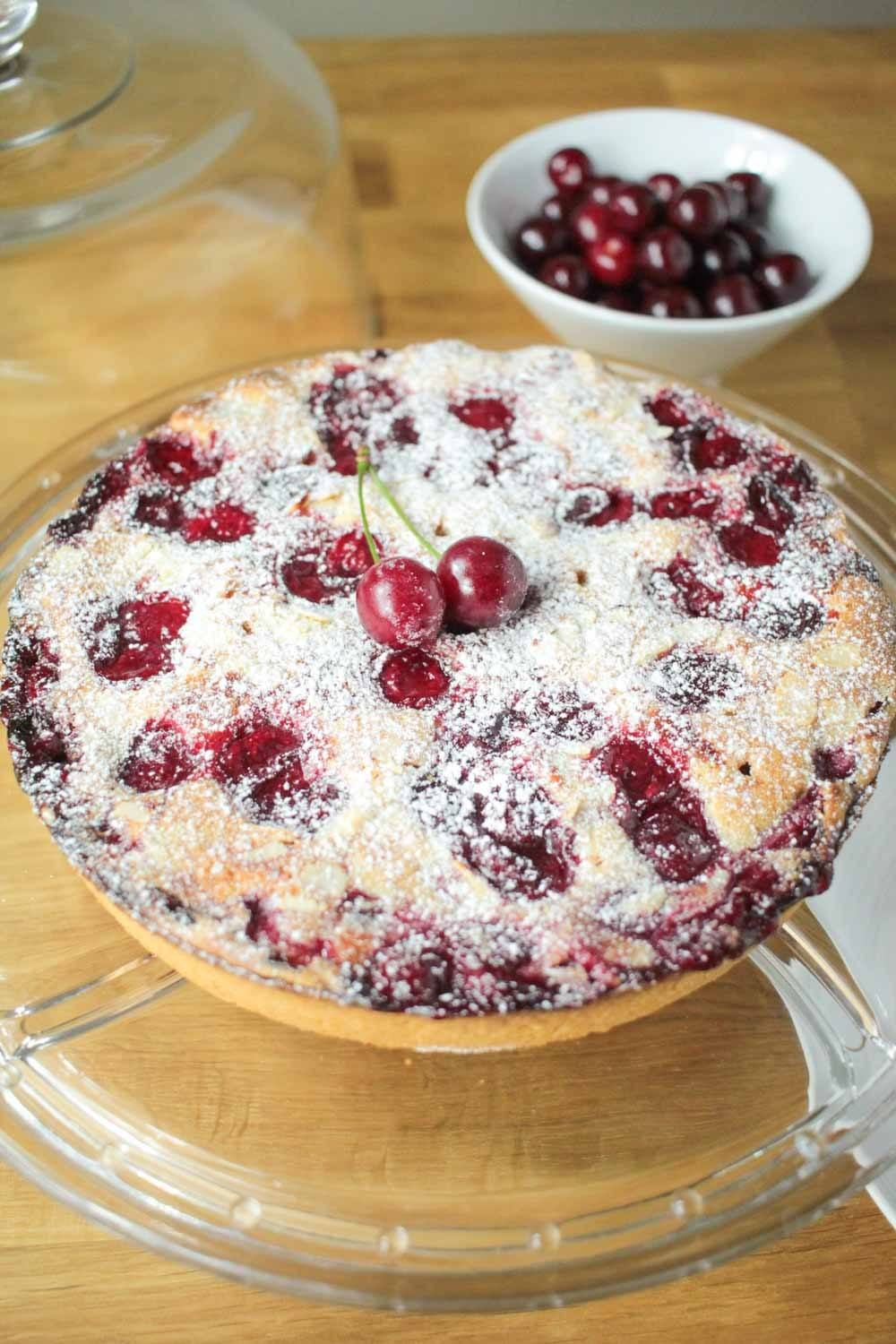 Cherry, Almond and Amaretto Tart
Recipe by Globe Scoffers
Visit website
---
---
---
---
Ingredients
100 g margarine/unsalted butter
100 g caster sugar
100 g ground almonds
3 tbsp plain flour
1 medium egg
2 tbsp amaretto
1 bowl cooking cherries
1 orange juice
70 g caster sugar
2 tbsp cornflour
50 g flaked almonds
22 cm all butter sweet pastry case
icing sugar
---
Method
Preheat the oven to 180°C / fan 160°C / gas 4.
De-stone all your cherries either by hand with a knife or a cherry stoner if you haven't got much time to spare.
Once all your cherries are de-stoned squeeze in a whole orange and add the 70g of caster sugar. Put all the mixture in a saucepan, and on a gentle heat warm the cherries up. You still want the cherries to stay in their halves so don't cook too aggressively.
Mix the cornflour with some cold water in a ramekin until you have a runny liquid. Pour this into your cherry mixture and turn the heat right up until your mixture starts to thicken.
Take your cherry mixture off the heat and let it cool while you make the almond filling.
Cream together the butter and sugar until nice and fluffy.
Beat in the ground almond and plain flour, you will have quite a thick consistency to your mixture.
Add the egg and the amaretto then beat it in so everything is combined.
Spread half of your mixture into your pastry case, add half of the cherry mixture and then sprinkle with flaked almonds. Repeat this until all the mixture has gone.
Place in the oven for 30-40 minutes or until the the filling is puffed up and golden. To check the tart is cooked slide a metal skewer into the middle. It will be a little damp from the mixture but shouldn't be wet like the original raw mixture.
Let cool on the baking tray and then dust with icing sugar. Serve and enjoy with vanilla ice cream.