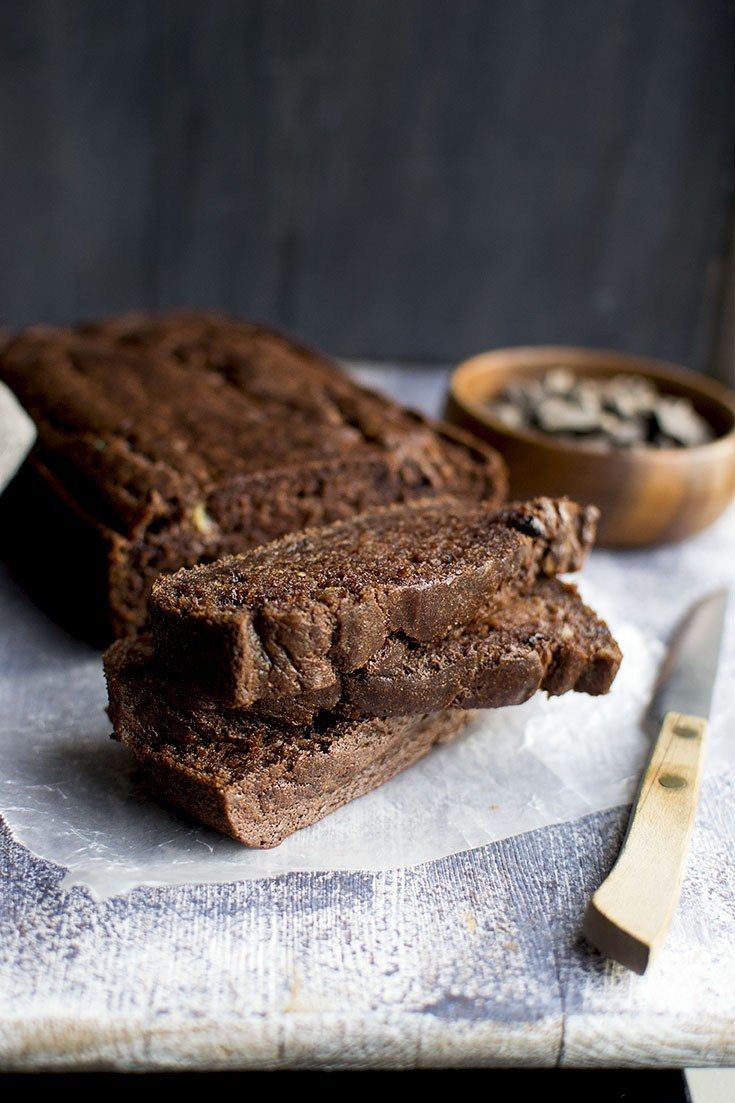 Chocolate Banana Bread
Recipe by Cook's Hideout
Visit website
---
---
---
---
Ingredients
(15 oz. can, drained) black beans
(15 oz. can, drained) black beans
1 tsp baking soda
(15 oz. can, drained) black beans
2 tbsp Dutch Process Cocoa powder
(15 oz. can, drained) black beans
(15 oz. can, drained) black beans
1 tbsp Egg replacer whisked in 3tbsp water
1 tsp vanilla extract
1 cup mashed banana
(15 oz. can, drained) black beans
1 cup Semi sweet chocolate chips, Mini or chopped
---
Method
Preheat the oven to 350°F. Lightly grease 9"x5" loaf pan.
In a mixing bowl, combine flours, baking powder, baking soda, salt and cocoa powder.
In a separate bowl, mix coconut oil and sugar until combined.
Add the egg replacer mixture, vanilla, banana and sour cream.
Gently add the dry ingredients and chocolate chips until well combined.
Pour the batter into the pan and bake for 35~45 minutes, until a cake tester or toothpick inserted into the center comes out clean.
Remove the bread from the oven and allow the cake to rest in the pan for 10 minutes. Turn the bread out onto a wire rack to cool completely.