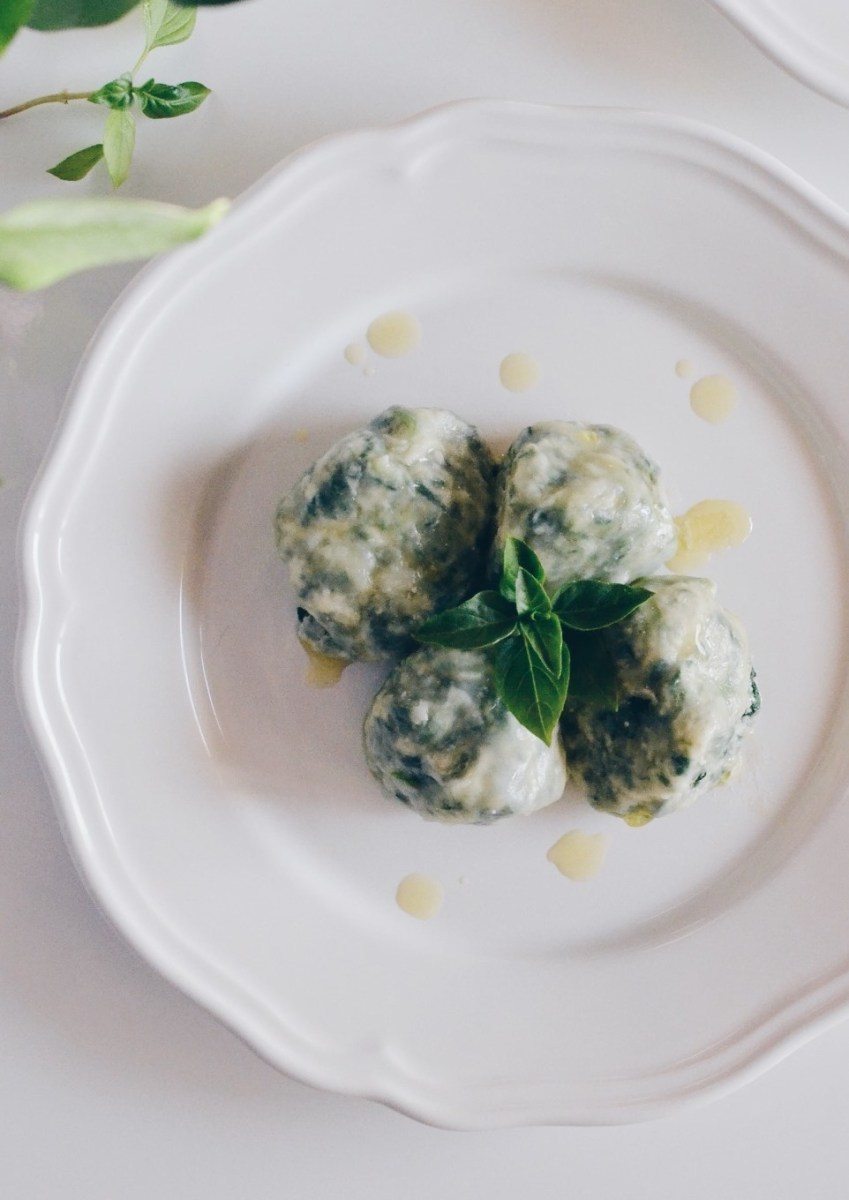 Gnudi
Recipe by Mandarina
Visit website
---
---
---
---
Ingredients
350 g of firm, well-drained ricotta
300 g of cooked spinach
2 eggs
50-80 g all-purpose flour
50 g butter
1 sprig of rosemary
salt
pepper
a pinch of freshly ground nutmeg
grated Parmesan to serve
---
Method
Clean the spinach and set aside.
Put a big pot of water over high heat and bring to a boil.
Add the spinach to the boiling water, and let it cook for 3-5 minutes
Remove from the water and drain very well. I squeezed it with my hands in order to drain as much water as possible. Weigh the spinach and use only 300 g of well drained spinach.
Cut the boiled and drained spinach very finely, and put it in a big bowl.
Add ricotta, eggs, a pinch of salt and the nutmeg and mix together.
Start rolling the gnudi balls (walnut-sized) with your hands, and then coat them with flour. Place them on a lightly floured surface, to rest, until you form all the balls.
Place a large pot of water over high heat, add 1 tbsp of salt and bring to a boil.
Drop the gnudi very carefully on the hot water and cook them for 4-5 minutes, or until they start floating in the surface.
You might need to cook them in batches, in order not to overcrowd the pot.
Meanwhile, prepare the butter and rosemary sauce.
Add butter in a big pan over medium-high heat and put a sprig of rosemary.
Once the butter is hot add the gnudi and 2-3 tbsp of gnudi water.
Cook for few minutes. Remove from heat and season with salt and pepper.
Serve warm, with grated parmesan on top.