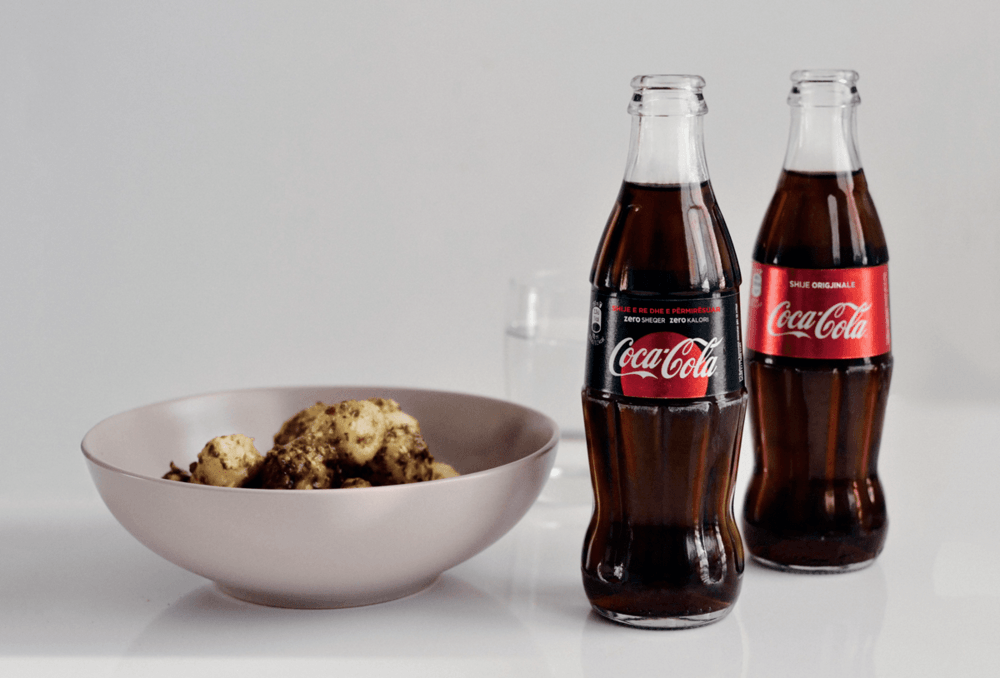 Homemade gnocchi with pesto
Recipe by Mandarina
Visit website
---
---
Homemade gnocchi with pesto
---
---
Ingredients
900 gr potatoes
300 gr flour
1 egg
extra flour aside
salt
pepper
nutmeg
3-4 tbsp of pesto
3-4 tbsp pasta water
---
Method
Clean the potatoes, put them in a big pot covered with water, add some salt and bring to a boil.
Once the potatoes are ready, they should be soft enough, so you can easily pierce with a fork or a knife, remove the water and let them slightly cool. Be careful not to overcook the potatoes, so they don't absorb too much water. Another suggestion would be to boil them without peeling the skin and then peel them and make the puree.
Mash potatoes and then add flour, a beaten egg and salt.
Use your hands to combine ingredients, until the dough comes together. Place the dough on a surface with flour and divide it into small parts.
Roll the dough with your hands and form cylinders, then cut the gnocchi into small cubes (1-1.5 cm). Put aside the gnocchi you will cook right away. Place the others on a baking pan on a single layer, and put them in the freezer for 30 minutes. After this, remove from the pan and put the gnocchi in special plastic bags suitable for freezing. You can store them in the freezing section for up to 3 months.
Now let's go back to the ones we are cooking.
I chose to use pesto but you can use any of your favourite sauces. Bring water to boil in a cooking pan with 2 tbsp. of salt.
When the water starts boiling add the gnocchi. For a 4 person serving, you need 3 cups of gnocchi. Let them cook for 2-3 minutes until they rise to the surface. 
Meanwhile, prepare the sauce. Mix pesto with pasta water (3-4 spoons) in a small bowl.
When the gnocchi start floating on the water surface, drain them and add the sauce.
Mix well.