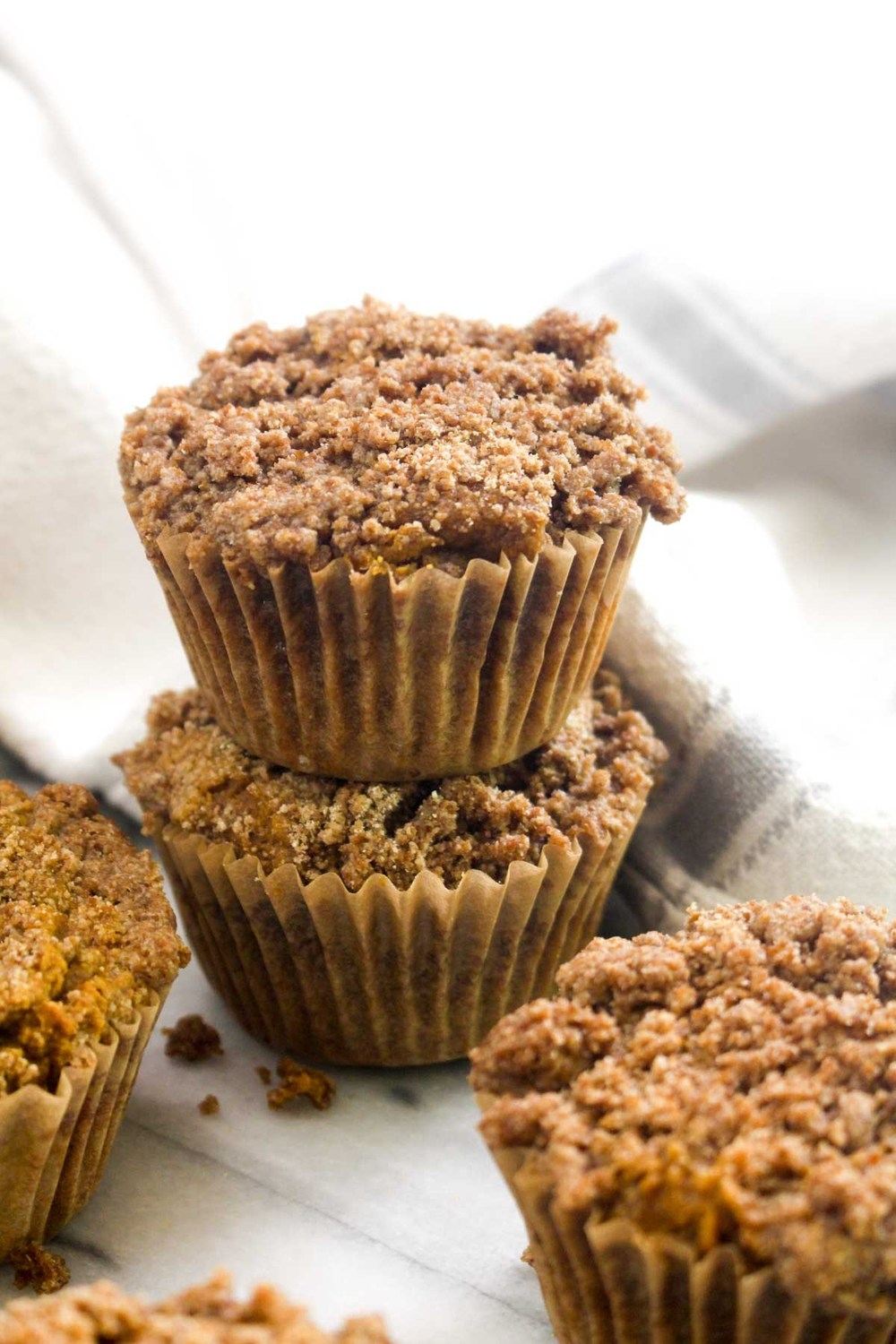 Spiced Pumpkin Crumb Muffins
Recipe by Catching Seeds
Visit website
---
---
---
---
Ingredients
1 (15 oz) can pumpkin puree
0.5 cup coconut sugar
0.33333333333333 cup maple syrup
2 tablespoons melted coconut oil
1 teaspoon vanilla extract
1 teaspoon apple cider vinegar
1.5 cups oat flour
1 tablespoon baking powder
2 teaspoons pumpkin pie spice
0.25 teaspoon baking soda
0.25 teaspoon salt
0.5 cup oat flour
0.5 cup coconut sugar
0.25 cup coconut oil
1 teaspoon pumpkin pie spice
---
Method
Preheat the oven to 350 degrees and prep a 12-count muffin tin with paper liners. Set aside.
In a bowl, whisk together all of the wet ingredients. Set aside.
In another bowl, sift together all of the dry ingredients.
In a third bowl, stir together the oat flour, coconut sugar, and pie spice to make the crumble. Add in the coconut oil and "pinch" it into the flour mixture until it is well combined and forms clumps when pressed together.
Add the wet ingredients into the dry and stir to combine. Spoon the batter into the prepared muffin tin. Top evenly with crumble and bake for 24-28 minutes, or until a toothpick inserted into the center comes out clean.

Let cool in the muffin tin for 5 minutes. Remove the muffins and let them cool completely on a wire rack.
✅ Vegan
✅ Vegetarian
✅ Gluten free