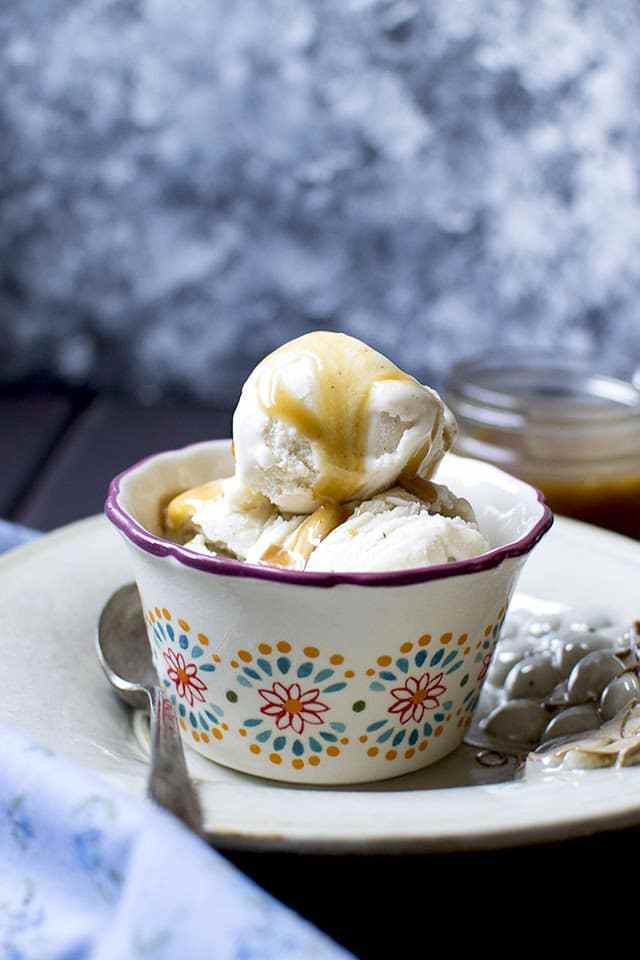 Sweet Milk Ice cream
Recipe by Cook's Hideout
Visit website
---
---
---
---
Ingredients
3 cups milk
1 cup heavy cream
0.5 cup milk
1 cup sugar
2 tbsps Tapioca
2 tbsps corn syrup
1 tbsp Vanilla extract Vanilla
---
Method
In a large saucepan, combine dried milk powder, sugar and tapioca starch and whisk well to combine. Add the remaining ingredients and whisk until smooth.
Set the pan over medium-high heat and cook stirring constantly, until the mixture gets thick, slightly thicker than heavy cream. It should thinly coat the back of the spoon or spatula, about minutes.
Remove the pan from the heat and pour into a heatproof mixing bowl, stirring occasionally as it cools to prevent a skin from forming. Once the base has cooled to just slightly warmer than room temperature, lay a piece of plastic wrap on the surface, again to prevent a skin from forming.
Transfer the bowl to the refrigerator for at least 4 hours or overnight, to chill thoroughly. Freeze the base in an ice cream maker according to the manufacturer's directions. Transfer the ice cream to a covered container and freeze until ready to serve.