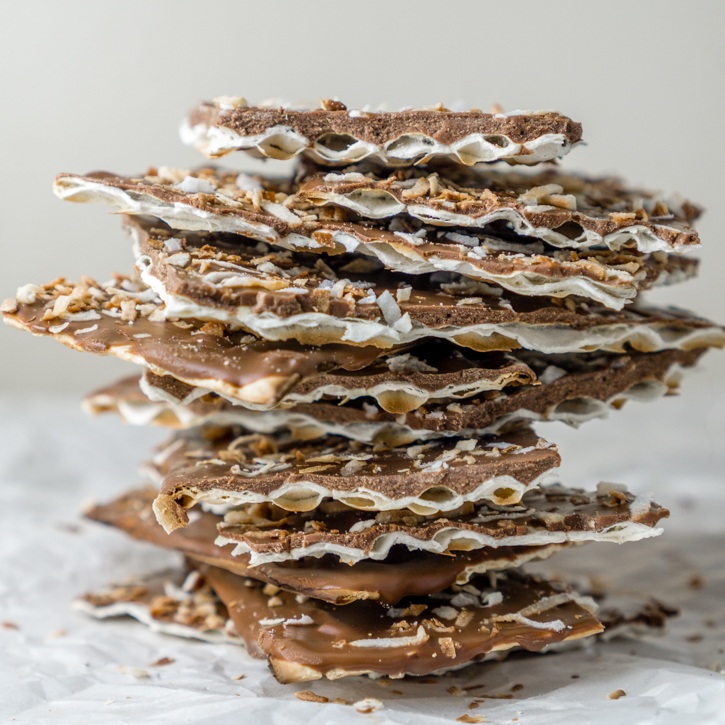 Toasted Coconut Chocolate Matza (what to do with leftover matza)
Recipe by Babaganosh
Visit website
---
---
---
---
Ingredients
6 oz chocolate
3 pieces matza
0.25 cup sweetened coconut flakes
---
Method
Use a microwave or a double boiler to melt the chocolate.
Arrange the matza on a large cutting board or over parchment paper. Drizzle the chocolate evenly between the 3 matzas, and use a spoon to spread the melted chocolate evenly over the matza.
Toast the coconut flakes in a non-stick pan over medium heat for 30-60 seconds, or until golden brown. Sprinkle the toasted coconut flakes over the matzas. Place in the fridge to cool for about an hour, or until the chocolate is set.
Break each matza into thirds along the ridges, then break each third in half.