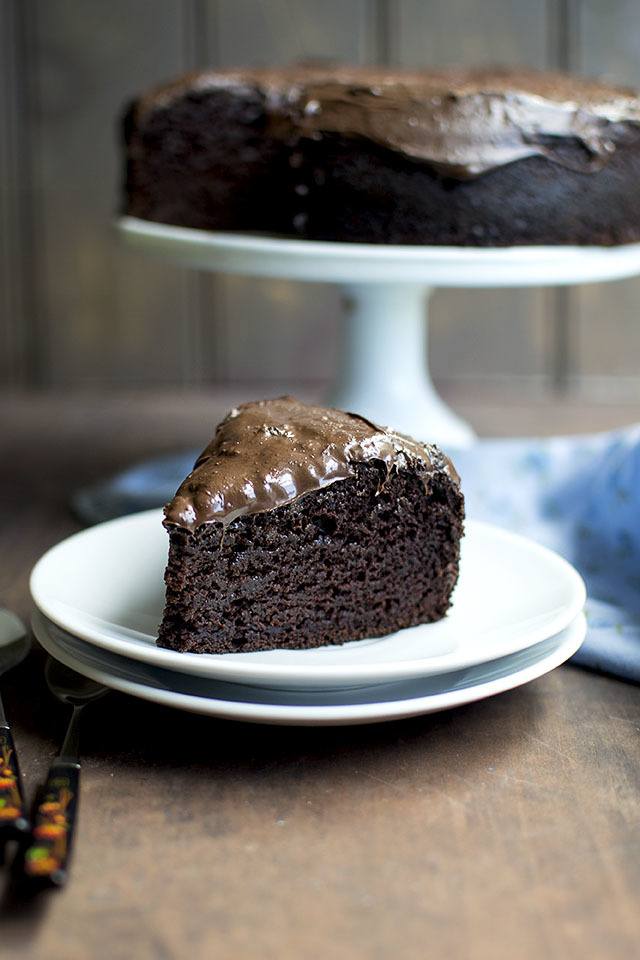 Vegan Chocolate Beet Cake
Recipe by Cook's Hideout
Visit website
---
---
---
---
Ingredients
2 cups all purpose flour
2.75 cups sugar
0.5 cup Dutch Processed Cocoa Powder
0.5 tsp salt
5.5 tsp baking soda
2 tbsp Egg replacer powder whisked in 6tbsp water
0.25 cup canola oil
0.75 cup Warm Almond Milk
1 tsp pure vanilla extract
3~4 medium Beets
1 cup Bittersweet or Semisweet chocolate chips
1 tbsp coconut oil
---
Method
Combine chopped beets with water in a saucepan; bring to a boil. Lower the heat to simmer and cook till the beets are very tender, this will take about 30~40 minutes. Drain and let cool. Puree the beets until very smooth.
Preheat the oven to 350F. Lightly grease a 8" round pan that is at least 2" deep. Line the bottom of the pan with parchment and spray it with cooking spray.
In a large mixing bowl, combine flour, sugar, cocoa powder, baking soda and salt.
Stir in egg replacer mixture (or whisked eggs), canola oil, warm almond milk (or warm water), 11/4 cups of pureed beets and vanilla extra. Mix well until combined.
Pour the batter into the prepared pan and bake for 40~45 minutes or until a toothpick inserted into the center of the cake comes out clean. Let the cake cool for 15~20 minutes in the pan before turning it out onto a wire rack to cool completely.
Melt the chocolate chips in a microwave chips until melted. Do this in bursts of 30 seconds, mix and then heat again until the chips are completely melted. Stir in the coconut oil and mix well.
Once the cake is cool, pour the glaze on top and spread it out with a knife.