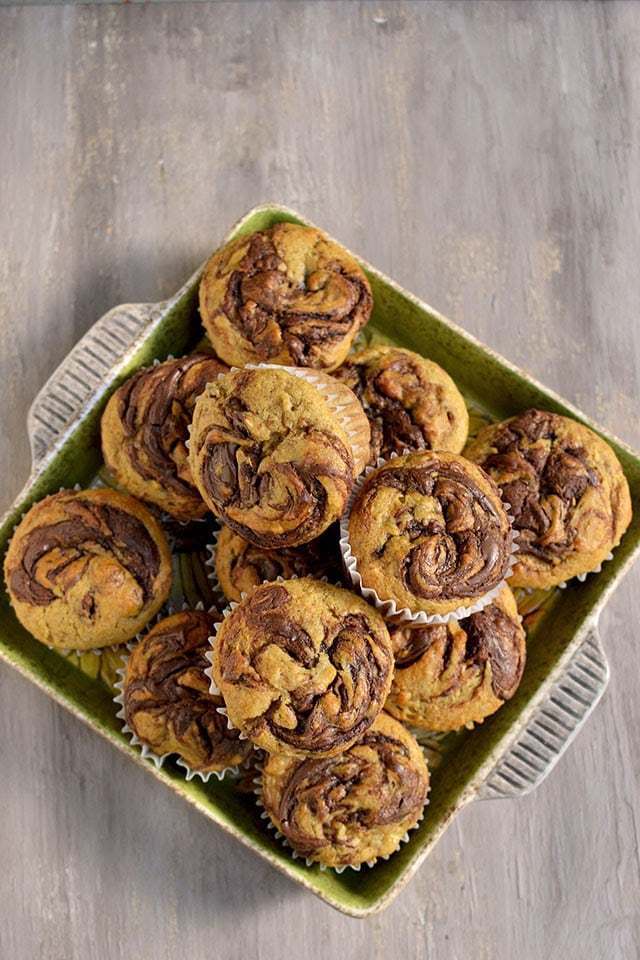 Banana Nutella Swirl Muffins
Recipe by Cook's Hideout
Visit website
---
---
---
---
Ingredients
2 cups Wholewheat Pastry Flour
1 tsp baking soda
1 tsp baking powder
cremini mushrooms
3 ~ 4 Bananas
cremini mushrooms
2 tbsps brown sugar
1 tbsp Egg water
cremini mushrooms
2 tsp vanilla extract
cremini mushrooms
cremini mushrooms
---
Method
Preheat oven to 350°F. Line a muffin tin with paper liners or grease them.
In a medium bowl, whisk flour, baking soda, baking powder and salt until well combined. Set aside.
In a large mixing bowl, add the mashed banana, sugar and brown sugar. Beat in the egg mixture (or egg), oil and vanilla extract.
Add the dry ingredients to wet ingredients and mix until just combined. Fold in the nuts.
Fill the muffin tins ¾ full. Top each muffin with 1~2tsp Nutella and use a toothpick to swirl it into the batter.
Bake muffins for 15~17 minutes or until a toothpick inserted in the center comes out clean.
Cool on wire rack. Store in an airtight container for up to 4 days.