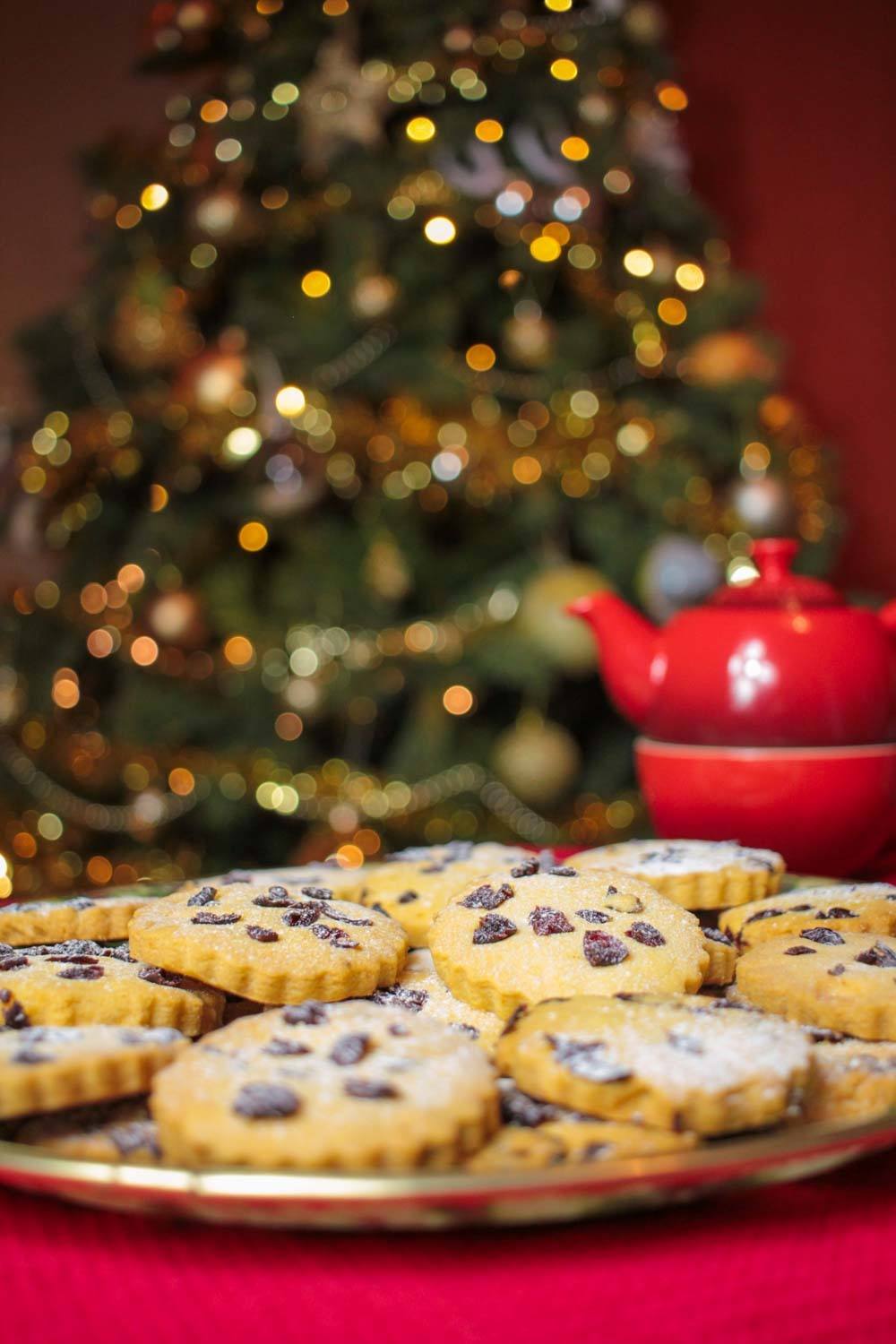 Cranberry and Orange Shortbread
Recipe by Globe Scoffers
Visit website
---
---
---
---
Ingredients
60 g cranberries
1 orange zest
360 g plain flour
110 g caster sugar
125 g margarine/unsalted butter
icing sugar
---
Method
Preheat the oven to 180°C / 350°F / gas 4. Prepare your lined baking tray.
Beat the sugar, butter and orange zest together until you get a nice smooth mixture.
Stir in the flour with a wooden spoon, until your mixture turns to a paste. It will go very crumbly but will eventually come together. Using your hands gently work the dough into a ball, you might want to do it a bit at a time, I found doing this much easier.
Roll your dough out gently and sprinkle the dried cranberries on then roll over with your rolling pin.
Cut out with a cutter of your choice and sprinkle with a bit more sugar. Put in the oven for 15-20 minutes until light golden brown.
Put them to cool on a metal wire rack. Once cooled dust with icing sugar.
Enjoy with a cup of tea or coffee!