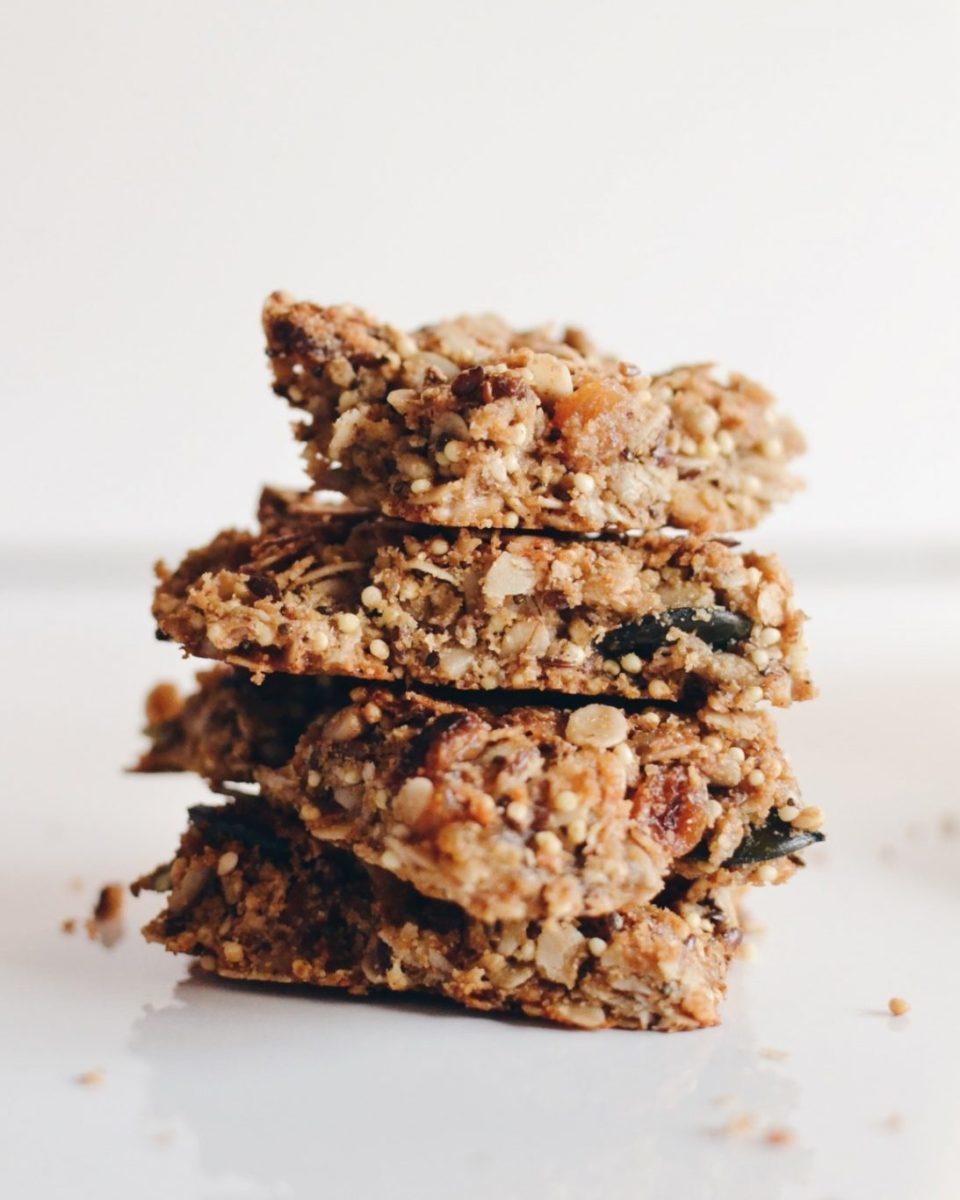 Crunchy granola bars
Recipe by Mandarina
Visit website
---
---
These crunchy and healthy granola bars are very easy to make and taste delicious.
---
---
Ingredients
1 cup old-fashioned oatmeal
0.75 cup oat flour
0.66666666666667 cup desiccated coconut
0.33333333333333 cup uncooked millet
0.5 cup chopped dried fruit such as dates or raisins
0.33333333333333 cup sunflower seeds
0.33333333333333 cup pumpkin seeds
0.25 cup Tahini
0.33333333333333 cup coconut oil
0.33333333333333 cup Maple Syrup or Honey
0.5 tsp salt
0.5 tsp cinnamon
1 tsp ground cardamom
---
Method
Preheat the oven at 170 degrees Celsius.
Mix the dry ingredients together in a big bowl.
Warm coconut oil until completely liquefied.
Add maple syrup and tahini and mix well.
Mix the wet and dry ingredients and press the mixture into a 20x20 cm baking dish.
Bake in the preheated oven at 170 degrees Celsius for 25-30 min. by this time the edges should be lightly brown and the surface gold.
Let it cool completely before cutting it with a very sharp knife.
These bars keep well at room temperature for about 2 weeks.