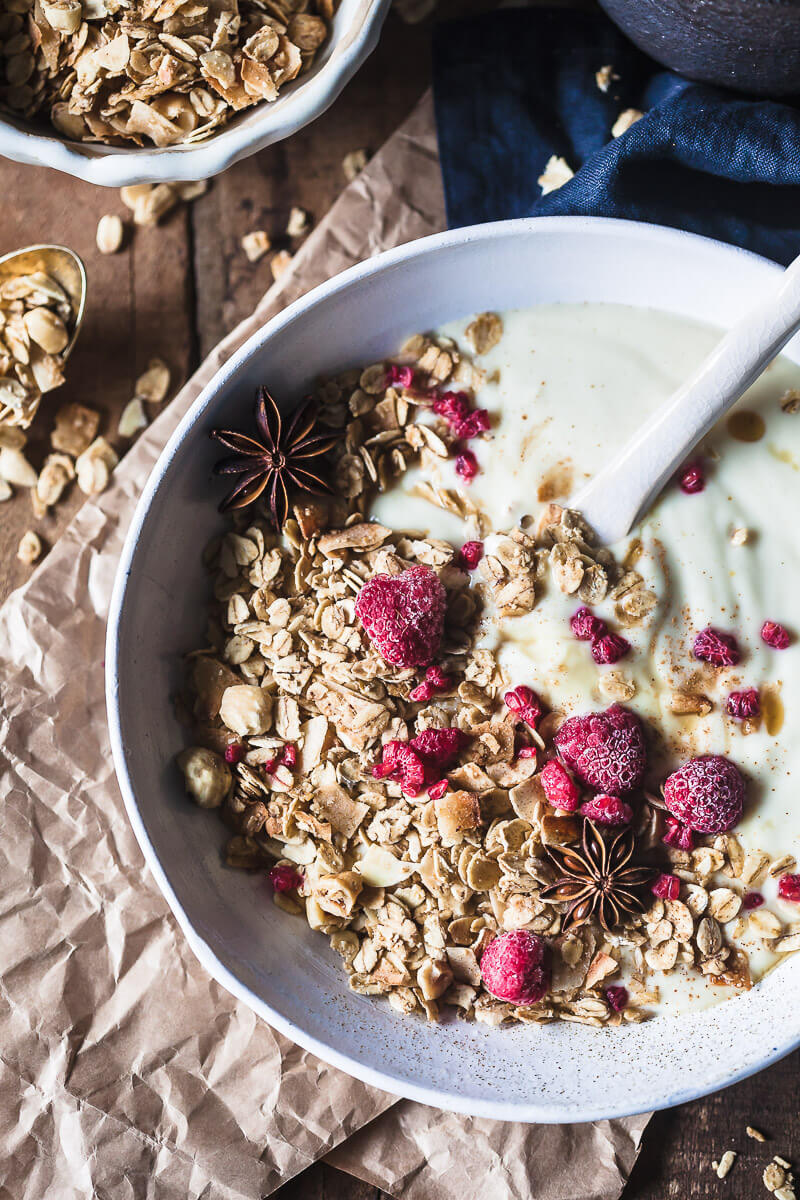 Gingerbread Hazelnut Granola {Vegan}
Recipe by Vibrant Plates
Visit website
---
---
---
---
Ingredients
500 grams rolled oats
150 grams roasted hazelnuts
50 grams almond flakes
1 cup coconut flakes
0.5 cup olive oil
0.5 cup sunflower oil
0.75 cup maple syrup
3 ts vanilla flavored sugar
1 ts coconut sugar
1 ts cinnamon
2 ts gingerbread spice mix
of salt
---
Method
Preheat oven to 160°C / 320°F.
In a large bowl, place rolled oats, roast hazelnuts, almond flakes and coconut flakes.
In a small bowl prepare the dressing: olive oil, sunflower oil, maple syrup, vanilla flavored sugar, coconut sugar, cinnamon, gingerbread spice mix and a pinch of salt. Stir well to combine.
Pour the dressing over the rolled oats mix and mix in well until thoroughly combined.
Line 2 baking trays with baking paper and spread over the granola evenly, in a thin layer. Place in oven and bake for about 30 minutes, mixing occasionally for an even toast. Once crispy and golden brown, remove from oven and set aside to cool.
Store in an air-tight container for a couple of weeks.
Serve on yogurt with some maple syrup and berries.