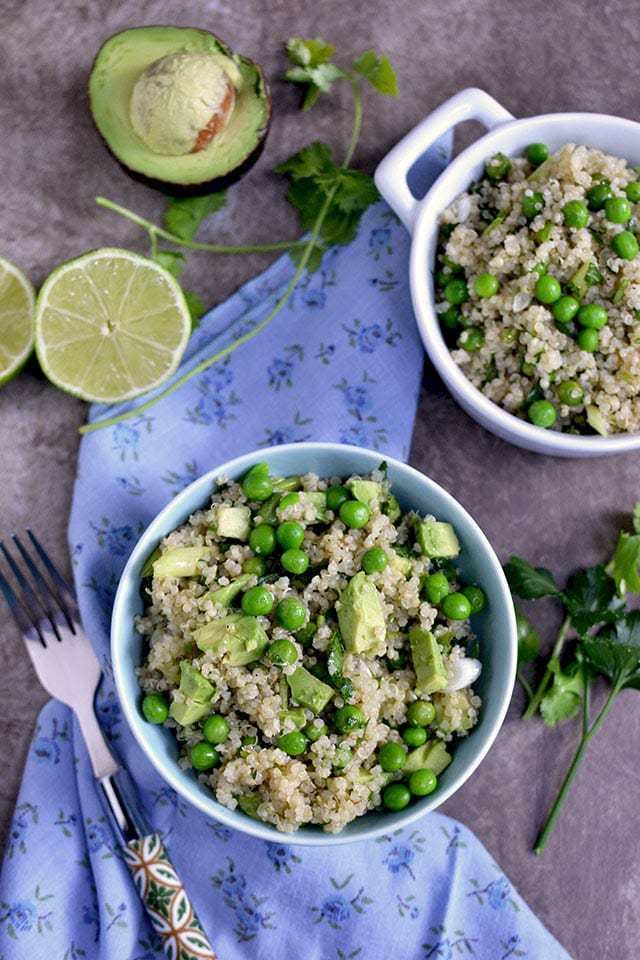 Green Quinoa Salad with Peas and Avocado
Recipe by Cook's Hideout
Visit website
---
---
---
---
Ingredients
1 cup quinoa
1 cup peas
1 avocado
4 green onions
supermarket roast chicken, approximately 200g once shredded
supermarket roast chicken, approximately 200g once shredded
3 tbsp olive oil
1 + 1 tbsp tsps Lime juice
1 tsp lime zest
2 cloves garlic
2 tsp maple syrup
1 tsp coriander
to taste Salt Pepper
---
Method
Bring quinoa and 1¾cups of water to boil. Lower the flame and cook quinoa until tender and small 'tails' appear. Let cool.
Whisk together oil, lime juice, lime zest, maple syrup, garlic and coriander in a bowl. Season with salt and pepper.
Stir in the cooked quinoa, peas, avocado, green onions, parsley and cilantro. Serve in lettuce cups or as is.