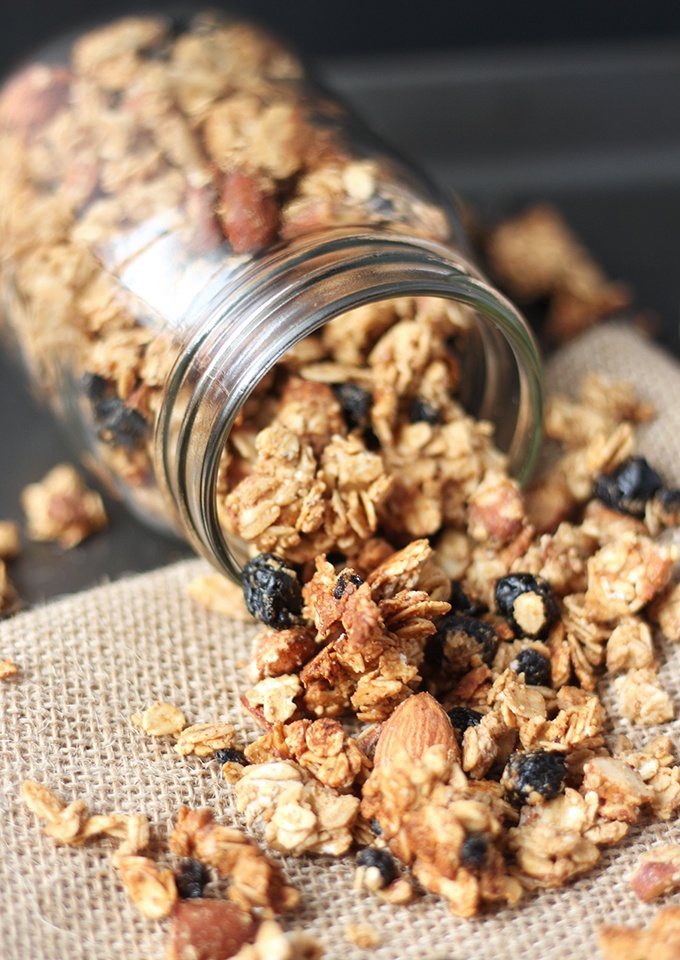 Healthy Blueberry Almond Granola
Recipe by Sweet Like Cocoa
Visit website
---
---
This delicious recipe for Healthy Blueberry Almond Granola is so incredibly easy, you'll never go back to store-bought granola again! Vegan, gluten free, with no added oil or refined sugar!
---
---
Ingredients
---
---
Method
Preheat oven to 325 °F
Line a baking sheet with parchment paper or a silicone baking mat
In a medium bowl, combine oats, almonds, dried blueberries, cinnamon, and salt, and stir to combine
In a large bowl combine almond butter and maple syrup and stir together. Depending on how smooth/soft your almond butter is, you may need to heat it gently in the microwave until it's mixable
Add vanilla extract
Add dry ingredients to wet, and stir until everything is well mixed and coated
Spread the mixture onto the prepped baking sheet in one even layer
Bake in preheated oven for 18-20 minutes, or until the oats begin to turn golden brown. Gently stir once halfway through baking
Allow the granola to cool - it will crisp up at this time
Break super large chunks into smaller pieces and store in an airtight container
Enjoy!