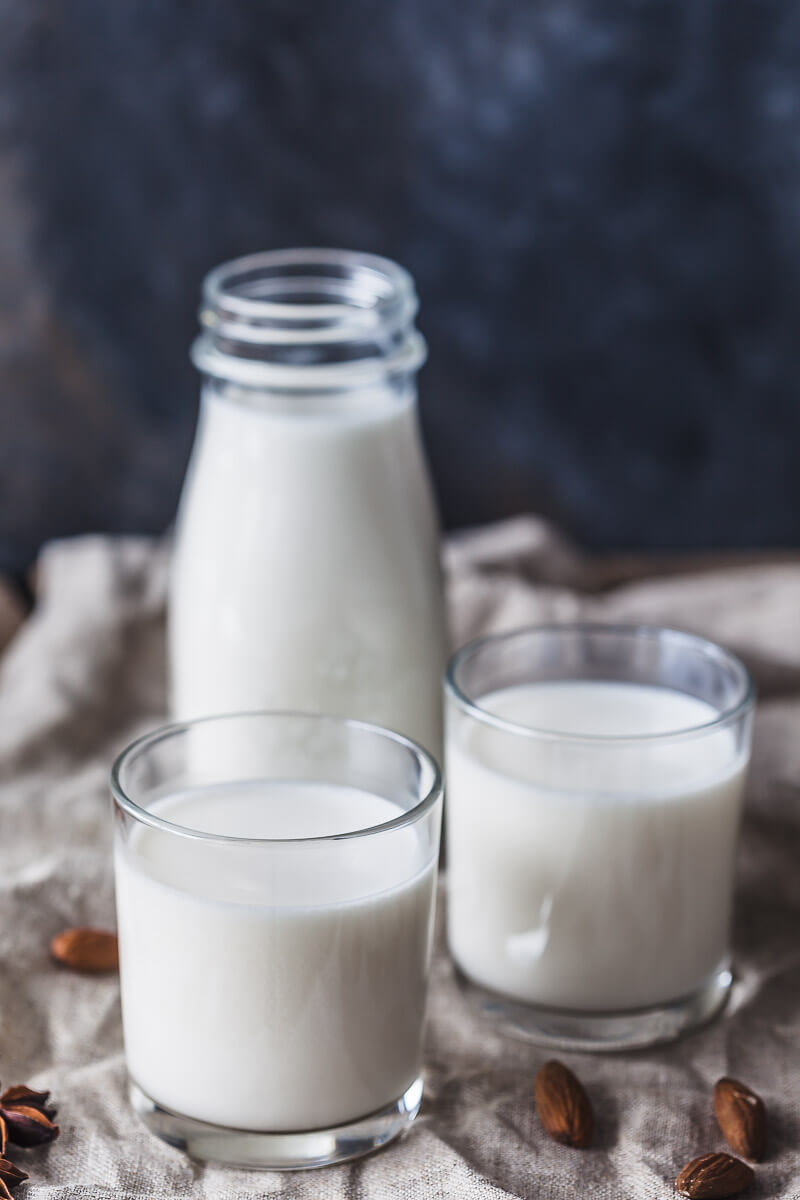 Homemade Almond Milk
Recipe by Vibrant Plates
Visit website
---
---
---
---
Ingredients
1 cup almonds
4 cups water
optional
small pinch of salt
1 tsp agave nectar or 2 dates for sweetness
1 drop vanilla extract
---
Method
Soak almonds (skin on) covered in water, overnight.
In the morning, drain and wash. We recommend peeling the almonds, if you'll be saving the pulp for reuse. To peel the skin off, pour over a cup of boiling water, cover with a dish and let sit for 5 minutes. After that drain the water and just pop the almonds out of the skin.
Place soaked (and skinned) almonds in high-speed blender. Add 4 cups of water. Optionally add in a pinch of salt and a quick drizzle of agave syrup or a couple of dates for sweetness. Skip sweetener to keep the almond milk sugar-free.
Blend on high for about a minute, until everything is well blended. The milk will look foamy.
Take a cheesecloth, or a clean thin dishtowel, place over a tall bowl and pour in your almond milk. Take the sides up and proceed to tighten the cloth to squeeze the milk out as best you can.
Pour your almond milk in an air-tight bottle and keep refrigerated for up to 3 days. Your milk will separate in a while, but there is nothing wrong with this. Just shake the bottle well before pouring yourself a glass of milk.
✅ Vegan
✅ Low carb
✅ Gluten free