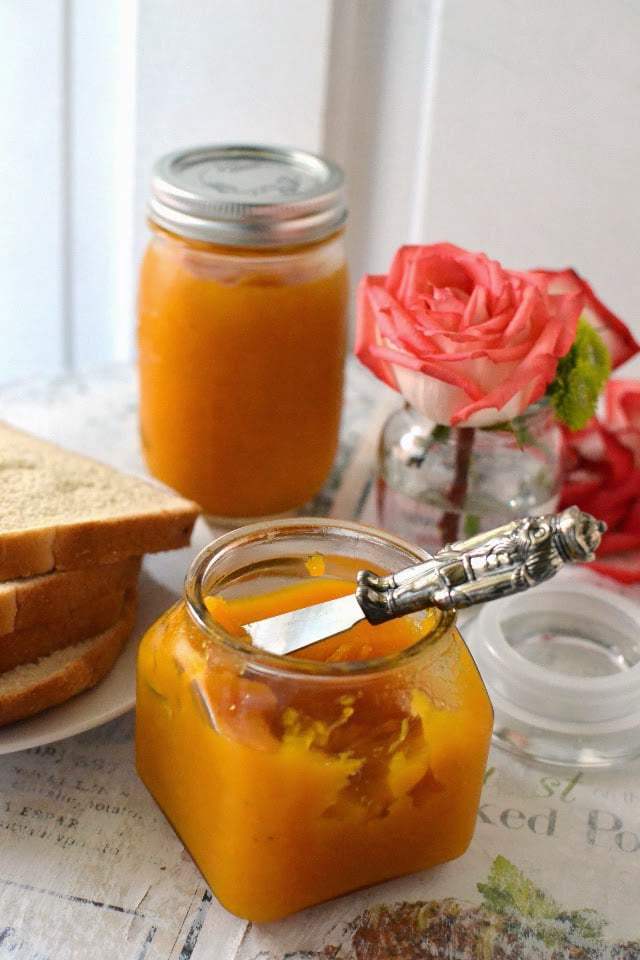 Mango Jam (with Pectin)
Recipe by Cook's Hideout
Visit website
---
---
Mango jam made with pectin.
---
---
Ingredients
---
---
Method
Wash and dry the mangoes thoroughly. Peel and chop the mangoes. Then using a potato masher or the back of the spoon mash the mangoes to get a coarse texture. If you want a smooth texture, then blend it into a paste.
Combine the sugar and pectin in a small mixing bowl and mix well to combine.
Place the mashed mangoes into a heavy bottomed pan. Add lemon/ lime juice, calcium water and bring the mixture to a boil.
Add the sugar-pectin mix and keep cooking, stirring continuously for 2~3 minutes to dissolve pectin. Bring the mixture to a full boil and cook for 1~2 minutes. Turn off the heat.
While the jam is still hot, pour into clean bottles and let the jam cool completely before closing with the lid. Refrigerate the jam and make sure to use dry spoon/ knife while taking  it out.