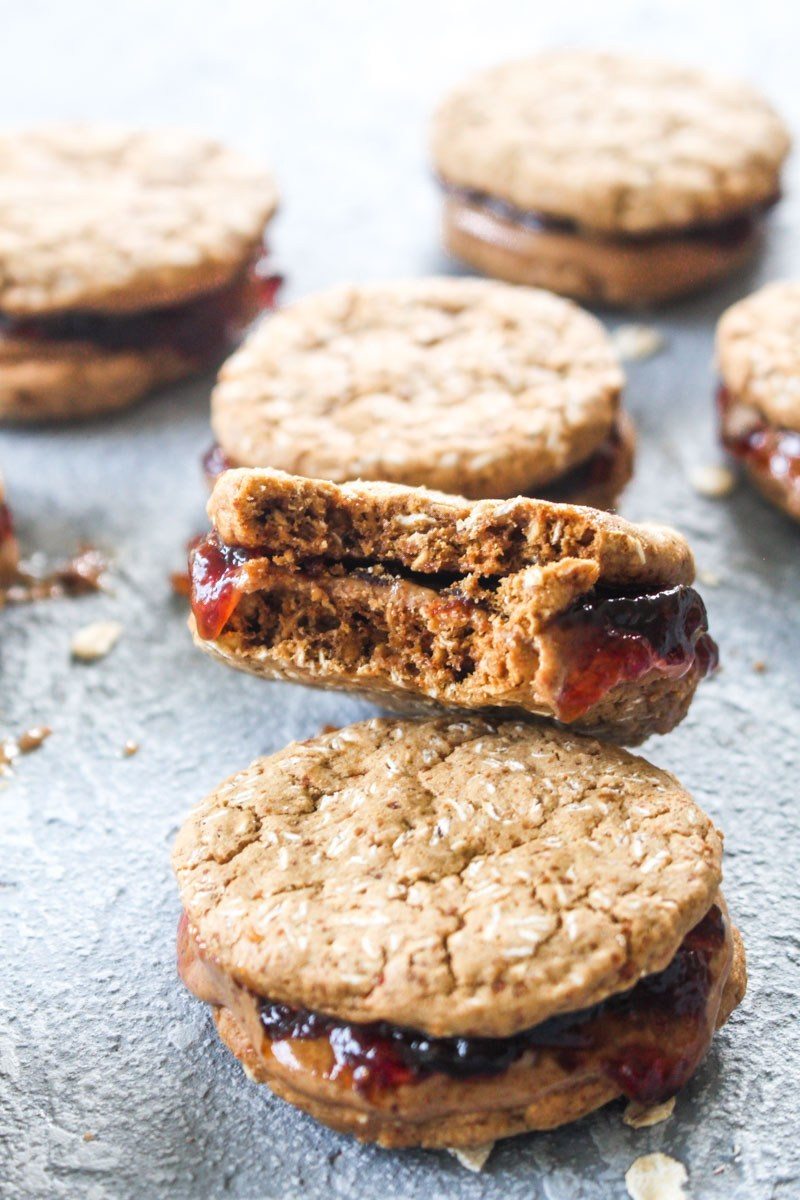 Peanut Butter and Jelly Sandwich Cookies
Recipe by Catching Seeds
Visit website
---
---
---
---
Ingredients
0.75 cup  gluten free oat flour
0.75 cup  gluten free quick cooking oats
0.75 teaspoon  baking soda
0.25 teaspoon salt
0.25 cup maple syrup
0.25 cup  coconut sugar
0.25 cup peanut butter
1  teaspoon  vanilla extract
0.25 cup raspberry Jam
0.25 cup peanut butter
---
Method
In a large bowl, whisk together all of the dry ingredients. In a second bowl, whisk together all of the wet ingredients. Add the wet ingredients into the dry and stir well to combine.
Dump the dough onto a sheet of parchment paper and form the dough into a log that is about 2 inches in diameter. Roll the log up with the parchment paper (like a tootsie roll) and twist the ends to secure them. Place in the freezer overnight.
The next morning, preheat the oven to 300 degrees. Line a baking sheet with parchment paper and set aside.
Slice the dough into 1/4 inch rounds and line them up on a baking sheet. Bake for 15 minutes or until the edges are golden brown. Remove from the oven and let cool completely on the baking sheet.
Once the cookies are cool, spread half of the cookies with peanut butter, and the other half with jelly. Make little sandwiches with the cookies and place in the fridge until serving.