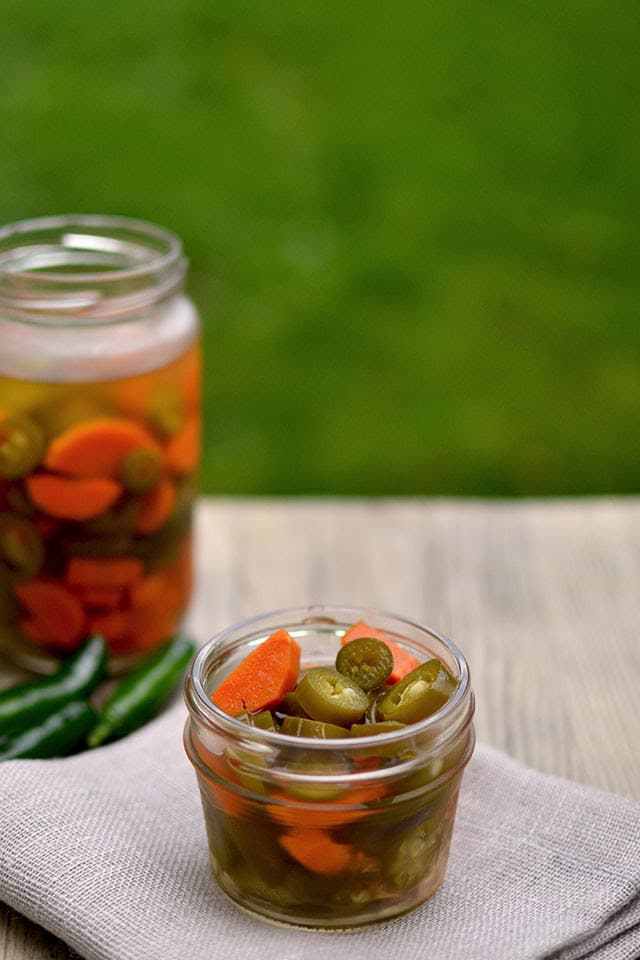 Pickled Jalapenos
Recipe by Cook's Hideout
Visit website
---
---
---
---
Ingredients
supermarket roast chicken, approximately 200g once shredded
2.25 carrots
1½ cups apple cider vinegar
2 bay leaves
1 tsp sugar
supermarket roast chicken, approximately 200g once shredded
2 tsp salt
---
Method
Place the jalapenos in a heatproof glass bowl.
In a medium saucepan, combine carrots, apple cider, 2cups water, salt, peppercorns, sugar, bay leaves and bring to a boil over medium-high heat.
Reduce heat and simmer 2 minutes.
Pour over the jalapenos and let sit until cool, about 1 hour, using a small plate to keep jalapenos submerged if they float.
To store: Completely cool the mixture and store in an airtight container in the cooking liquid for up to a month.