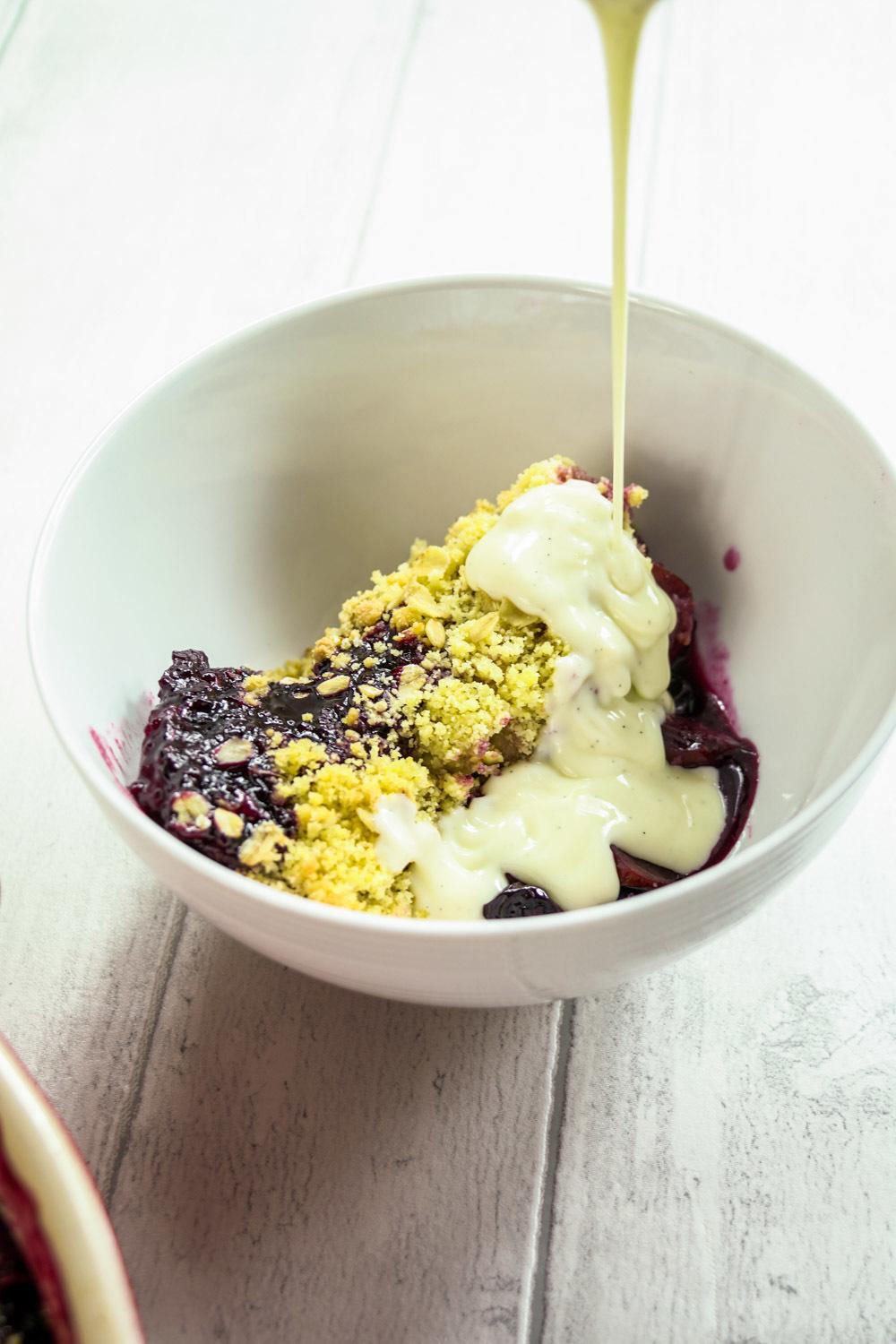 Sloe Gin Winter Fruit Crumble
Recipe by Globe Scoffers
Visit website
---
---
---
---
Ingredients
500 g mixed fruit
3 plums
200 ml sloe gin
50 g light muscovado sugar
0.5 tsp ground cinnamon
120 g caster sugar
120 g butter
240 g plain flour
50 g rolled oats
---
Method
Place the fruit into a large bowl and pour over the sloe gin, cover and put in the fridge overnight or as long as you can for the gin to infuse.
Heat the oven to 190°C/170°C fan/gas 5.
Drain the gin off the fruit and tip it into a saucepan. Add the sugar and cinnamon, then bring to the boil until the sugar has dissolved, stirring all the time. Turn the heat down and let simmer for about 10 minutes or until it's thickened and reduced slightly.
Scatter the fruit into your chosen dish and pour over the gin syrup. Set aside while you make your crumble top.
Place the flour, sugar and butter into a bowl and, using your fingertips, gently work the mixture in until you get golden crumbs. Add 40g of the oats and mix in with your hands.
Sprinkle the crumble mixture on top of the fruit and toss the remaining oats on top. Place in the oven for about 40 minutes until the crumble is golden and the fruit has slightly bubbled at the sides.
Let it stand for 5 minutes as it will be piping hot! Serve with custard or vanilla ice cream. Enjoy!