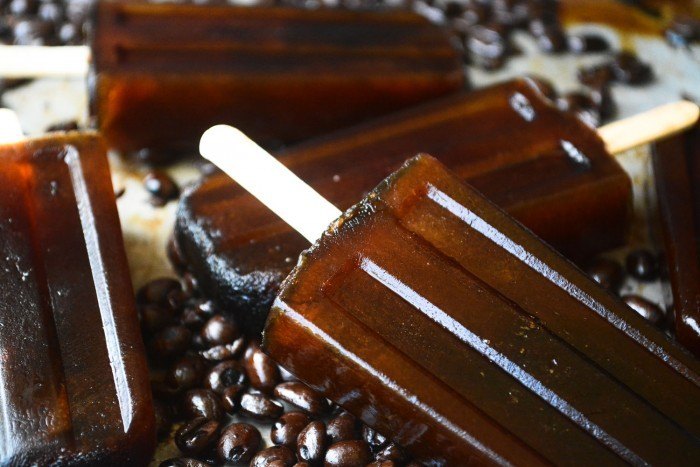 Turkish Coffee Popsicles
Recipe by The View From the Great Island
Visit website
---
---
Keep your cool with cardamom spiced Turkish Coffee Popsicles
---
---
Ingredients
5 cups freshly brewed very strong coffee

1 tbsp green cardamom pods

sugar to sweeten

(optional)
---
---
Method
Take a rolling pin and lightly crush the cardamom pods. You want the pods to crack open, revealing the little black seeds inside. Be sure not to lose any of these teeny tiny precious seeds, they hold all the flavor!
Put the cracked pods, and seeds, into the hot, just brewed coffee. Stir to combine, and then let sit until the coffee is completely cooled and is at room temperature. Then cover and refrigerate until chilled, or overnight.
Strain the cardamom out of the coffee. If you want to sweeten your coffee, stir in sugar until it is dissolved.
Pill each of 10 popsicle molds with the coffee.
Top the mold with a sheet of aluminum foil and press it on firmly. Insert your popsicle sticks through the foil, so they will stay upright as the popsicles freeze. (I find this method works better than using the plastic tops that are included with the popsicle molds.)
Freeze the pops until solid.
To unmold, fill your sink with hot tap water, and immerse the mold up to, but not over, the top lip. Hold for 15 seconds. Remove the mold from the water and slip out the popsicles.