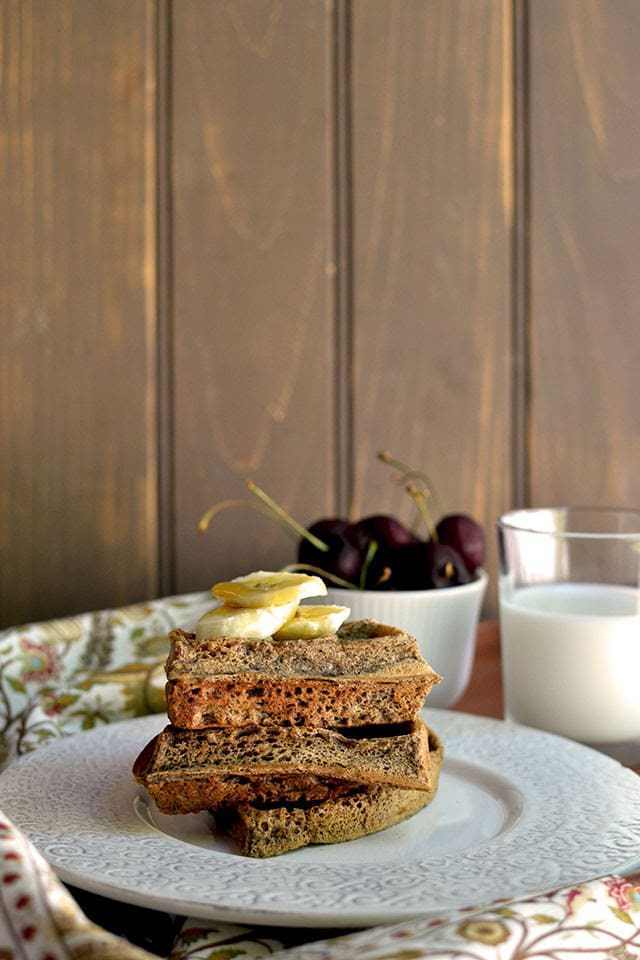 Vegan Buckwheat Waffles
Recipe by Cook's Hideout
Visit website
---
---
Buckwheat Waffles are a healthy & nutritious way to start any day.
---
---
Ingredients
cremini mushrooms
cremini mushrooms
1 tsp baking powder
cremini mushrooms
3 tbsp sugar
1 cup almond milk
1 cup water
2 tsp apple cider vinegar
cremini mushrooms
---
Method
Combine milk and water in a measuring cup. Add the vinegar and set aside to curdle.
In a large mixing bowl, mix together buckwheat and all purpose flours, baking powder, salt and sugar. Make a well in the center and add the milk mixture and oil. Mix together until relatively smooth.
Let batter rest for 10 minutes.
Preheat the waffle iron. Spray with cooking spray and cook waffles according to manufacturer's directions. Mine were done in about 3½~4 minutes.
Serve hot with maple syrup and fruits.