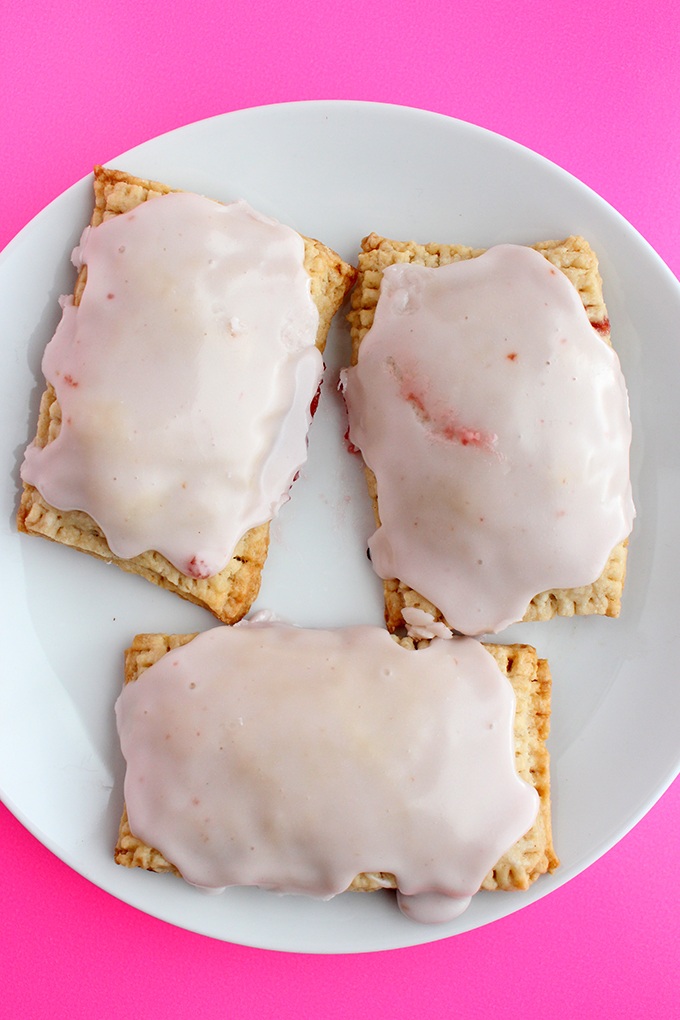 Vegan Cherry Pop-tarts
Recipe by Sweet Like Cocoa
Visit website
---
---
Pop-tarts don't have to be a long lost childhood memory anymore. These vegan cherry pop-tarts are super easy to make!
---
---
Ingredients
---
---
Method
Make sure your coconut oil is in a solid state. If it's soft or liquidy, chill in the fridge until solid.
Preheat oven to 350 °F.
In a food processor or large bowl, combine flour, sugar and salt. Pulse in food processor a few times to mix, or stir by hand.
Add in the solid coconut oil and pulse until the coconut oil is thoroughly mixed into the flour. If doing this by hand, cut the coconut oil into the flour using a fork or pastry cutter. I like to dig in there with my fingers to make sure there aren't any large chunks of oil in the mixture.
One tablespoon at a time, start adding the ice water. Pulse or stir until a dough starts to form. If you add too much water, add some more flour.
Lightly flour the surface you'll be working on and roll out your dough. You want it to be about 3-5mm thick.
Cut into rectangles roughly 7.5 cm x 12.5 cm (3" x 5") if you want to stay true to typical pop-tart dimensions.
Transfer half of your rectangles to a parchment lined baking sheet.
Place a heaping tablespoon of jam into the centre of each rectangle and gently spread, leaving about a finger width of space around all edges. Line the edges with a bit of water.
Place a non-jammed rectangle on top of each jam filled one and gently press together. I like to press the edges with a fork to make sure they're nice and sealed. Use your fork to poke a few holes into the top for venting.
Brush the tops of your pop-tarts with a little non-dairy milk for browning.
Bake for 25-30 minutes or until the edges are golden brown.
Allow to cool a little before glazing.
To make the glaze, combine all ingredients in a bowl and whisk to combine. Add more sugar if too thin, and more milk if too thick. Spoon over top your cooled pop-tarts and allow to set.
Enjoy!