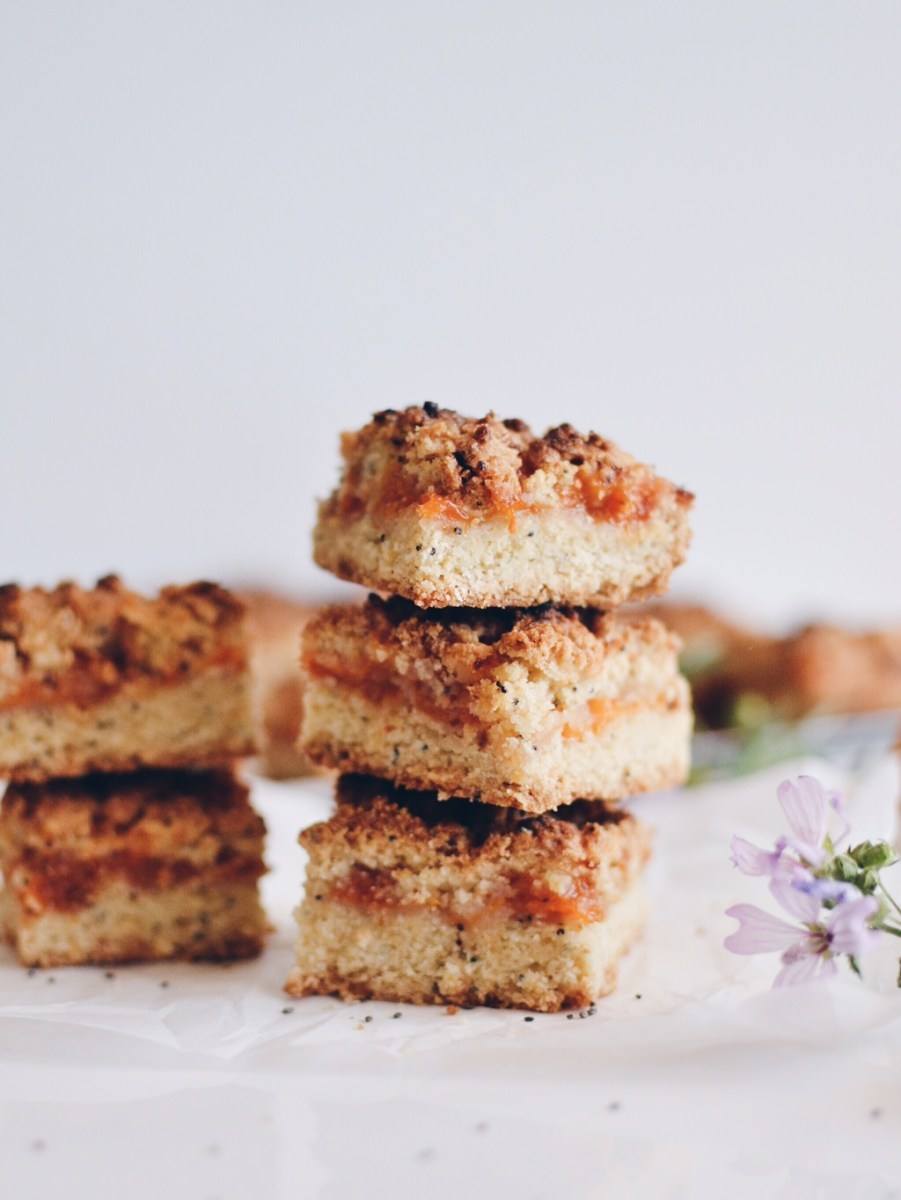 Apricot crumble cake
Recipe by Mandarina
Visit website
---
---
---
---
Ingredients
½ cup semolina

(you may replace it with all-purpose flour if you like)

250 g butter

2 medium eggs

2 tsp vanilla extract

3 tbsp Poppy seeds

1 tbsp baking powder

of salt

1 zest of a lemon

1 cup sugar

25 small apricots

(3 cups sliced in half)

½ cups of sugar

1 tbsp lemon juice

1 tbsp water
---
---
Method
Start by preparing the dough.
I use a food processor to make it faster, but if you don't have it, you could mix everything by hand using a whisker or you can mix everything by hand.
Put everything in a food processor and mix until dough forms.
Wrap it in plastic and let sit in the fridge for at least 30 min.
Meanwhile cut the apricots in half or quarters and remove the stone.
Add 1/2 cup sugar, lemon juice, and water and cook on medium-low heat until soft.
Preheat the oven at 180 degrees Celsius.
Once the apricots are cooked mash them with the back of a spoon.
Layer a 20 x 20 cm square pan with parchment paper.
Bring the dough out of the fridge and divide it into 3 equal parts.
Using your hands spread evenly 2 parts of the dough on the pan.
Add the apricot layer and spread evenly.
Crumble the remaining dough on top.
Bake in the preheated oven at 180 degrees for 50-60 minutes or until golden brown. I usually keep it in middle of the oven for the first 30 minutes and then move it in the lowest rack for another 20-30 minutes.
Let it cool completely before serving.