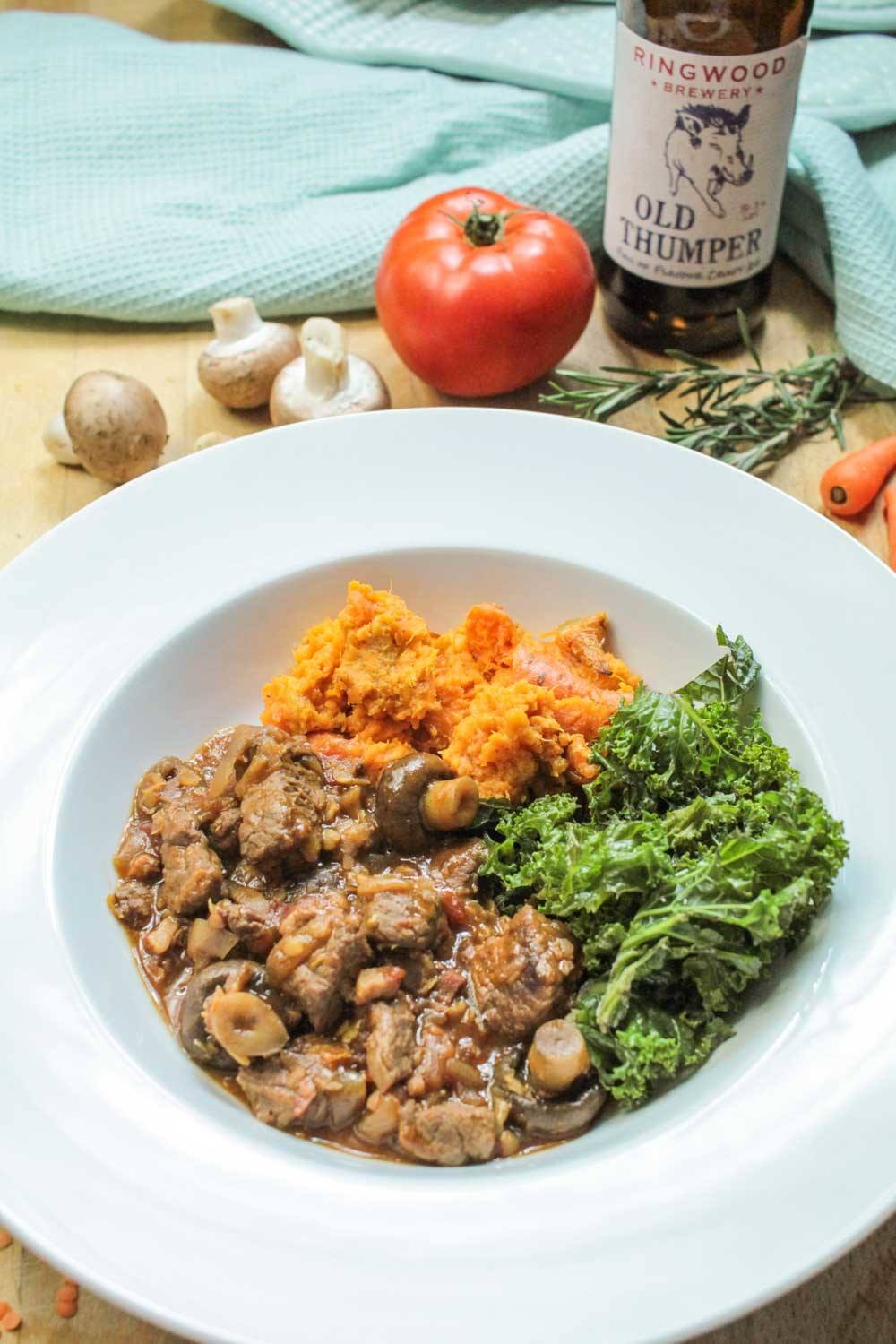 Beef and Ale Stew with Red Lentils
Recipe by Globe Scoffers
Visit website
---
---
---
---
Ingredients
1 tbsp butter
500 g stewing beef
500 ml ale
2 tsp garlic puree
1 tbsp plain flour
1 onion
1 tsp dijon mustard
150 g pancetta cubes
8 medium sized mushrooms
0.25 tsp Worcestershire sauce
2 oxo cubes
200 ml water
200 g tomato passata
2 tsp sugar
50 g red lentils
250 ml boiling water
---
Method
Brown the beef in a casserole dish with the butter on a medium heat. Add the onions and cook until tender then stir in the garlic paste.
Add the pancetta cubes and cook them until they have a bit of colour.
Take your dish off the heat and add the flour, then stir it in well, add a couple of tablespoons of cool water from the tap to loosen everything up.
Add the Dijon mustard and Worcestershire sauce then give everything a good stir.
Now add all of the ale, this will probably fizz a little in the pan so turn the heat right down until it has settled and then increase it back up.
Let the ale simmer off for about 20 minutes then add the tomato passata, water, oxo cubes, and sugar. Taste as you go along as you might want to add more sugar depending on your tastebuds. Season with salt and pepper.
Cover the stew and leave on a low heat so it can simmer for 1 and a half hours. Check from time to time and give it a stir. Add the whole mushrooms and stir in.
Weigh out 50g of red lentils (I used the ones you don't have to soak) then add them to the dish with 250ml of boiling water, make sure you read the packet instructions as this might vary a little. Stir well and leave on a very low simmer uncovered for about 30-45 minutes (if it looks like it's reducing too quick put the lid back on). At this point start to think about your sides, we had ours with sweet potato and carrot mash and kale.
Check to see if your beef is tender then serve up and enjoy!