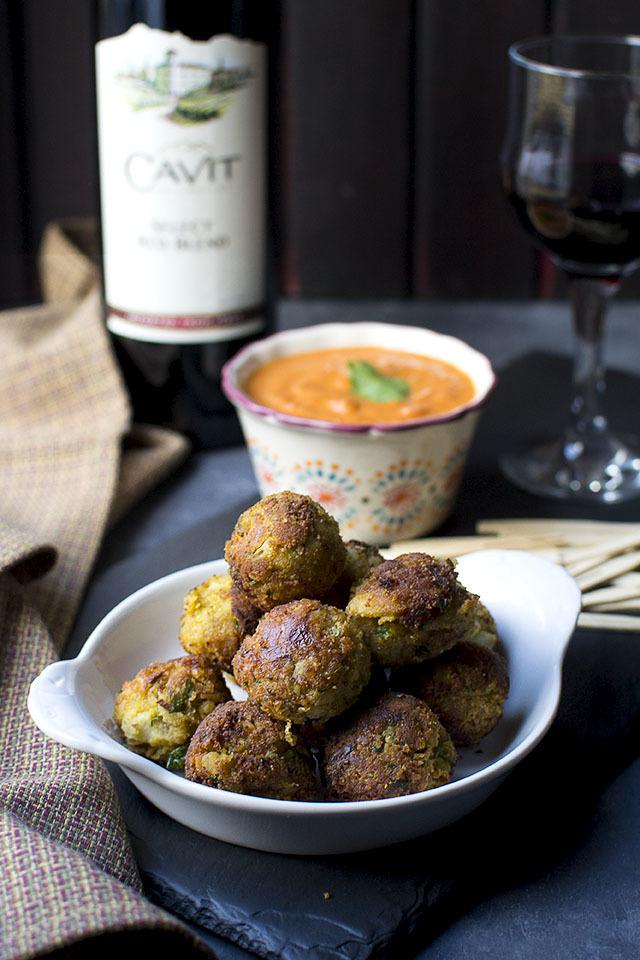 Cauliflower Kofta with Creamy Tomato Sauce
Recipe by Cook's Hideout
Visit website
---
---
---
---
Ingredients
2 cups Cauliflower, cut into small florets
1 can chickpeas
1 small Potato, boiled and mashed
1 small Onion
1 tsp ginger
2 garlic cloves
0.25 tsp Turmeric
0.25 tsp Red Chili powder
0.25 tsp ground cumin
0.25 tsp ground coriander
2~3 tbsp Chickpea flour (besan) or All purpose flour
to taste Salt
3 tbsp Cilantro,
1 small Onion, very finely chopped
1 cup tomato puree
0.5 tsp ginger
1 garlic clove
0.25 tsp curry powder
0.125 tsp Turmeric
0.125 tsp Red Chili powder
1~2 tbsp heavy cream
to taste Salt
---
Method
Steam or microwave the cauliflower until tender, about 3~5 minutes. Lightly mash and set aside.
Heat 2tsp oil in a pan, add onion, ginger and garlic; cook till the onions are translucent, about 3~4 minutes.
Next add the mashed cauliflower and mashed potato. Stir in turmeric, red chili powder, ground cumin, coriander and salt. Mix well and cook for 2~3 minutes. Turn off the heat and cool slightly.
Coarsely grind the chickpeas into a coarse paste. Remove into a mixing bowl and add the cauliflower mixer, chopped cilantro and adjust the seasoning. Add the chickpea flour (or flour) and mix well. Try to form a ball with the mixture, if it does not come together add a little more flour.
Take 1 tbsp of mixture and make koftas.
Koftas can be baked in a preheated 400°F oven (spray them with cooking spray) or they can be deep fried. I fried them in a aebleskiver (appe) pan for a low fat option. Take them out onto paper towel lined plate. Serve Warm with the creamy tomato sauce.
Heat 2tsp oil, add onion, ginger, garlic and cook for 4~5 minutes. Add the tomato puree, cover and cook for 3~4 minutes.
Add curry powder, turmeric, red chili powder and cook for 3 minutes. Season with salt.
Stir in heavy cream and let the sauce heat through, about 1~2 minutes.