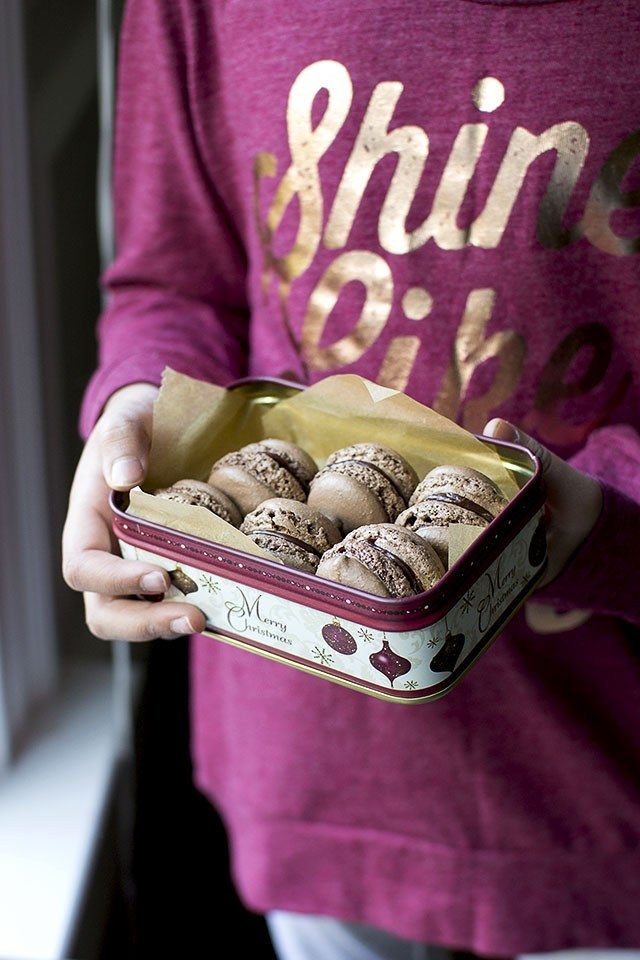 Chocolate Macarons Recipe
Recipe by Cook's Hideout
Visit website
---
---
---
---
Ingredients
1 cup almond meal
2 cups confectioners sugar
6 tbsp Dutch Processed Cocoa Powder
4 egg Whites from Large Eggs, at room temperaure
pinch of salt
(15 oz. can, drained) black beans
(15 oz. can, drained) black beans
1 tsp light corn syrup
2 oz Bittersweet or Semi sweet chocolate
1 tsp unsalted butter
---
Method
Line 2~3 baking sheets with parchment paper. If you want even sized macarons, then look up for free macaron templates and draw them out on the parchment paper. Flip and place on the baking sheet. Keep a piping bag set with a ½" round tip ready. Place it in a tall glass for easy filling.
Process almond meal, confectioners sugar and cocoa powder in a food processor until combined. Sieve the mixture through a fine mesh sieve to remove any small lumps.
Beat the egg whites along with a pinch of salt until frothy. Slowly add the granulated sugar in a single stream and beat the eggs until stiff, firm and glossy. It took about 8~10 minutes for me on my Kitchenaid on speed 6.
Add the dry ingredients and using a strong rubber spatula, fold and mix until everything is well mixed in. This will take some elbow grease, so keep at it. Once everything's mixed in, the batter should fall upon itself.
Fill the piping bag with the batter and pipe them on the baking sheet. I made 1" circles about 1" apart. Once all the macarons on the baking sheet are done, tap the baking sheet on the counter 1~2 times to remove any trapped air bubbles. Now let the macarons dry out for 30 minutes to 1 hour.
Preheat the oven to 350°F.
Bake the macarons for 13~15 minutes or until the tops are dried and little feet formed. Remove from the oven and let cool before removing the macarons from the parchment. Let cool on the cooling rack. Repeat with the remaining baking sheets.
Heat heavy cream and corn syrup in a small saucepan on medium flame. Cook till bubbles start forming around the edges. Take off heat and add to chopped chocolate. Set aside for 1 minute, then stir until smooth and glossy. Add the butter and stir until melted in. Set aside to cool.
Either pipe or spoon tiny bit of ganache onto the bottom one macaron and sandwich it with another. Repeat with the remaining cookies. Let the macarons sit for at least 24 hours before enjoying.