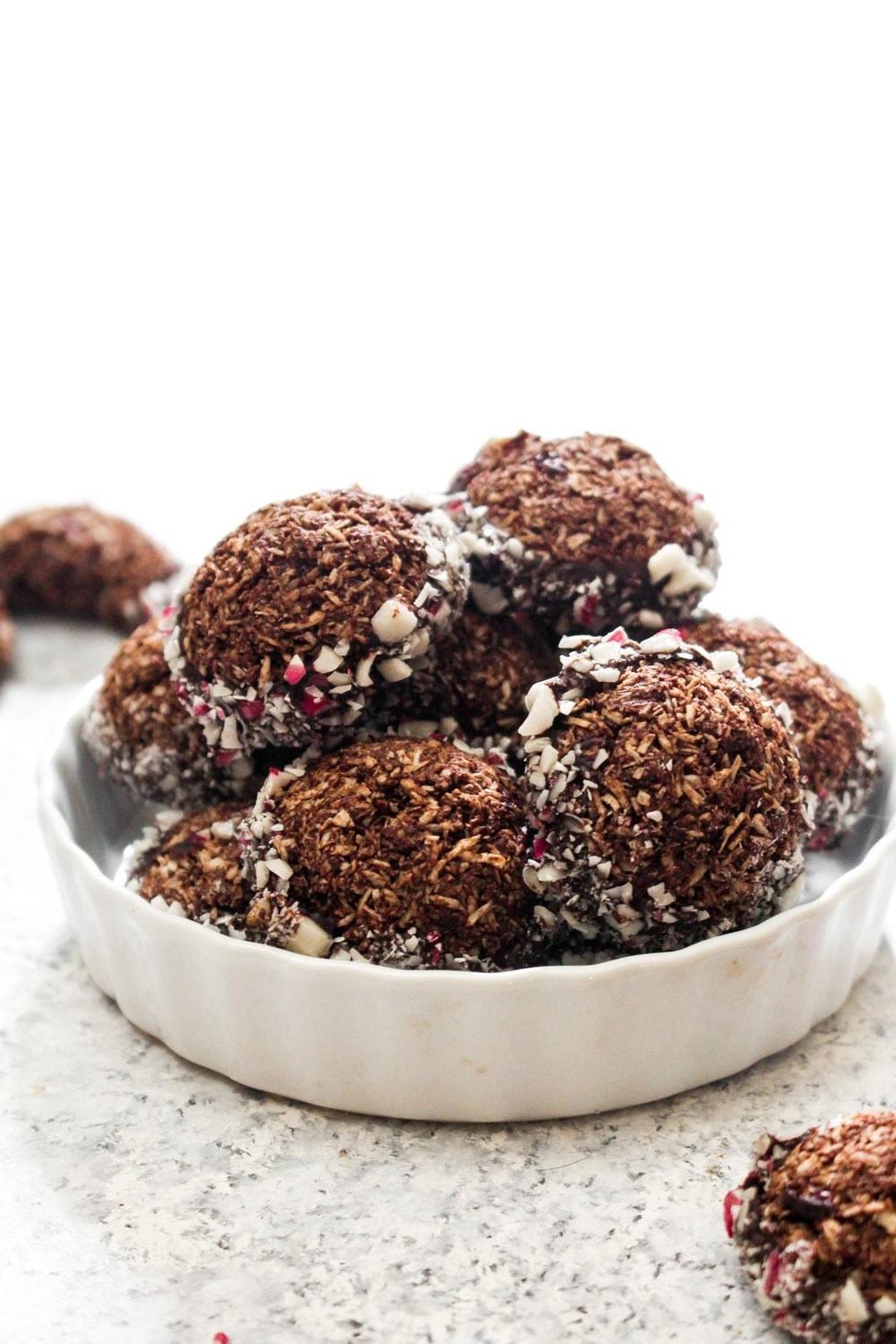 Chocolate Peppermint Macaroon Cookies
Recipe by Catching Seeds
Visit website
---
---
---
---
Ingredients
8 oz unsweetened shredded coconut
0.5 cup cacao powder
0.25 teaspoon salt
0.33333333333333 cup honey or brown rice syrup
5 oz dark chocolate
crushed candy canes
---
Method
Preheat the oven to 350 degrees and line a baking tray with a silpat (also called a silicone mat).
Add the coconut, cacao, and salt to a bowl. Whisk to combine. Add in the honey, starting with and stir to combine. It will take some elbow grease to get the mixture to come together - but keep at it! You will get there.
Form the dough into macaroon shaped cookies and line up on a baking tray. These cookies don't spread, so as long as they are not touching, they can sit pretty close to one another.
Bake for 10-12 minutes or until the edges are golden brown. Set aside ant allow to cool.
In a double boiler, melt the chocolate. Dip the bottom of the macaroons in chocolate and then into the crushed candy canes. Set them on wax or parchment paper to set. Once the chocolate hardens, serve.
✅ Vegan
✅ Vegetarian
✅ Paleo
✅ Gluten free