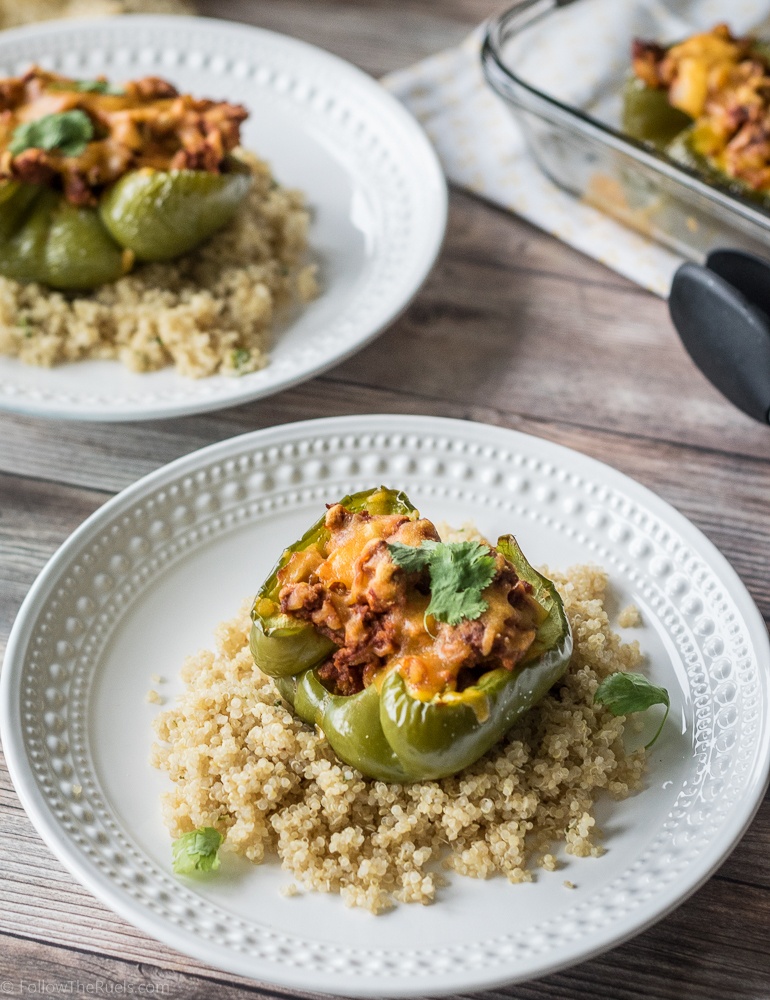 Chorizo Stuffed Bell Peppers
Recipe by The Honey Blonde
Visit website
---
---
Stuffed bell peppers are practically a staple in our house. Whenever I ask my husband "What should I make for dinners this week?" Nine times out of ten, he will say "stuffed bell peppers". Five out of ten times, I make them.
---
---
Ingredients
1 lb ground pork or turkey

0.25 cup apple cider vinegar

4 tsp ground chili powder

2 tsp granulated garlic

2 tsp paprika

1 tsp cayenne pepper

1 tsp chipotle chili powder

0.5 tsp salt

0.5 tsp pepper

0.25 tsp oregano

0.25 tsp thyme

0.125 tsp allspice

0.125 tsp cloves

0.5 tsp sugar

3 bell peppers

(cut in half lengthwise)

0.5 onion

(chopped)

1 small can of tomato paste
---
Method
Preheat oven to 400 degrees.
In a large bowl, mix together all of the chorizo ingredients. Let sit for about 30 minutes.
Meanwhile, place the bell peppers, cut side down, in a large baking pan. Bake for 10 to 15 minutes until soft.
In a large pan, saute onions over medium high heat in about 1 tbsp of olive oil. When onions are soft and translucent, add in chorizo mixture and break up the meat with the back of a spoon or spatula.
When meat is completely cooked through, stir in the tomato paste and 1 can's worth of water. Continue to simmer over medium heat until all the moisture has evaporated.
Spoon mixture into each bell pepper until chorizo mixture fills up the entire pepper half. Top with cheese, if desired. Bake for 10 minutes until cheese has melted.
Serve over rice, quinoa, or cauliflower rice.