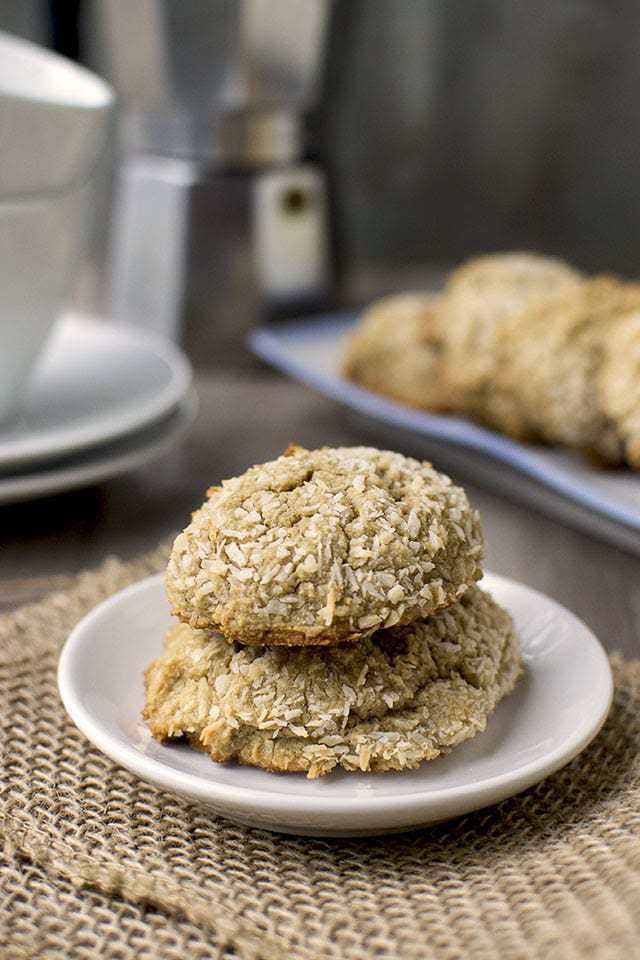 Coconut Cookies
Recipe by Cook's Hideout
Visit website
---
---
---
---
Ingredients
cup almond meal

cup almond meal

cup almond meal

cup almond meal

cup almond meal

1 tbsp tbsp Egg water

(Replacer powder whisked in 3 tbsp (or 1 large egg))

cup almond meal

cup almond meal

cup almond meal

((Regular or Light))

1 tsp vanilla extract

6 tbsps unsalted butter

(, at room temperature)

1 cup Coconut

(Shredded Unsweetened)
---
---
Method
Preheat oven to 350°F. Lightly grease a large baking sheet with cooking spray and keep ready.
Sift the dry ingredients into a large bowl. Set aside.
In another bowl, whisk egg replacer mixture (or egg) and both the sugars. Beat the mixture for 3 minutes or until it resembles milky coffee.
In a measuring bowl, combine coconut milk and vanilla.
Add the dry ingredients to the sugar mixture and mix until combined.
Add the butter and mix until combined. Add the coconut milk mixture and mix.
Stir in 1/2cup of the shredded coconut. Scrape the sides down to mix any ingredient that may have been left behind.
Pour the remaining shredded coconut in a shallow bowl. Scoop balls of the dough and dip the rounded side into the coconut, and place them on the baking sheet, coconut side up, leaving about 2" between them.
Bake for 16~20 minutes, rotating the pans halfway through, until the coconut crust is lightly toasted and the bottoms of the cookies are evenly brown. Transfer the cookies onto a wire rack. Serve warm or store them in an airtight container for up to 3 days.