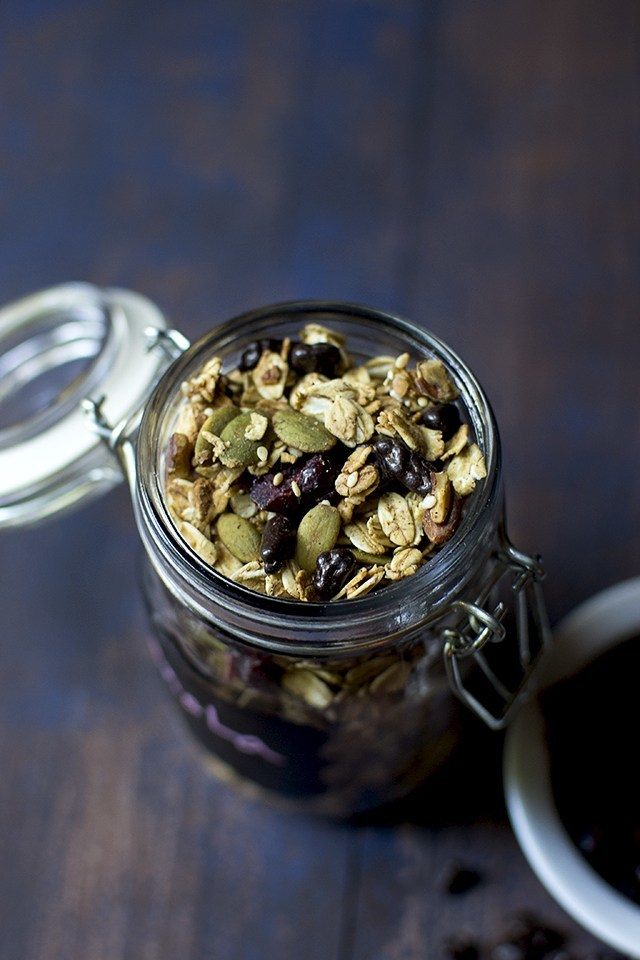 Cranberry Cacao Nib Granola
Recipe by Cook's Hideout
Visit website
---
---
---
---
Ingredients
4½ cups oats
supermarket roast chicken, approximately 200g once shredded
0.33333333333333 cup sesame seeds
0.66666666666667 cup Pecans
0.66666666666667 cup cranberries
0.66666666666667 cup cacao
pinch sea salt
1 tsp cinnamon
0.33333333333333 cup maple syrup
2 tsps coconut oil
0.33333333333333 cup orange juice
---
Method
Preheat the oven to 300°F. Lightly grease a baking sheet with cooking spray.
In a small saucepan, combine maple syrup, coconut oil and orange juice over medium heat, stirring occasionally with a spoon until the mixture is well combined.
In a large bowl, combine oats, pecans, seeds, cinnamon and salt. Pour in the syrup mixture and mix until evenly coated.
Spread this mixture onto the prepared baking sheet. Pinch some of the oats to form small granola clusters.
Bake in the oven for 45 minutes, or until golden brown, rotating the baking pan once in the middle. Remove from the oven and let cool on the baking sheet.
Once it is completely cool, stir in the dried cranberry and cacao nibs. Store in an airtight container.