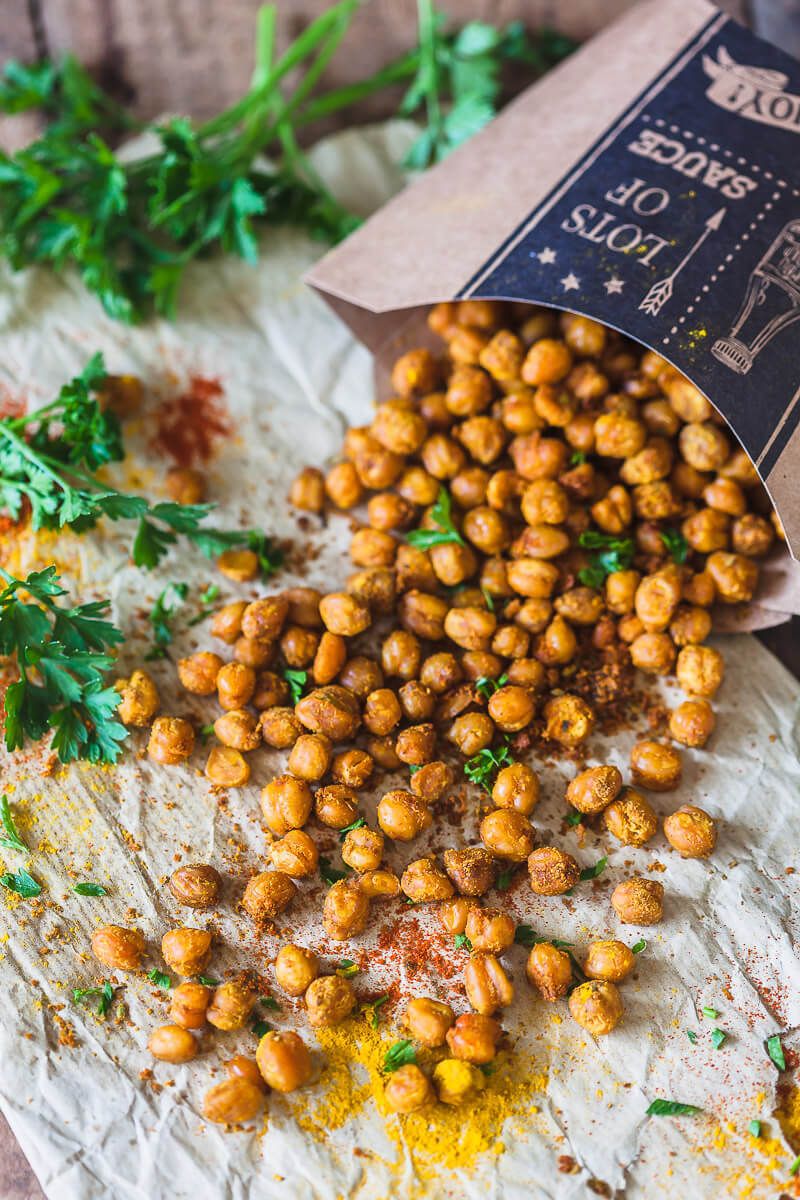 Crispy Turmeric Roasted Chickpeas
Recipe by Vibrant Plates
Visit website
---
---
---
---
Ingredients
400 grams canned chickpeas
3 tbs olive oil
1 tsp red paprika
0.5 tsp Turmeric
cayenne pepper
salt
ginger
thyme, oregano
---
Method
Preheat oven to 200°C / 390°F.
Drain chickpeas, wash and thoroughly dry. If any skin comes off, you can remove it, but this is optional. Use paper towels to completely dry your chickpeas.
In a bowl, pour olive oil, then add your spices: 1 ts red paprika, 1/2 ts turmeric, a pinch of cayenne pepper, a pinch of salt, a pinch of ginger, thyme and oregano. Combine well.
Add dried chickpeas to the olive oil coating and toss to combine.
Place coated chickpeas on a baking tray, lined with baking paper or aluminium foil and bake for about 30 minutes, or until the chickpeas turn golden-brown. Remove from oven and set aside to cool. During cooling, the chickpeas will turn crispy. Serve as snack, or as topping in soups or salads.
✅ Vegan
✅ Vegetarian
✅ Gluten free