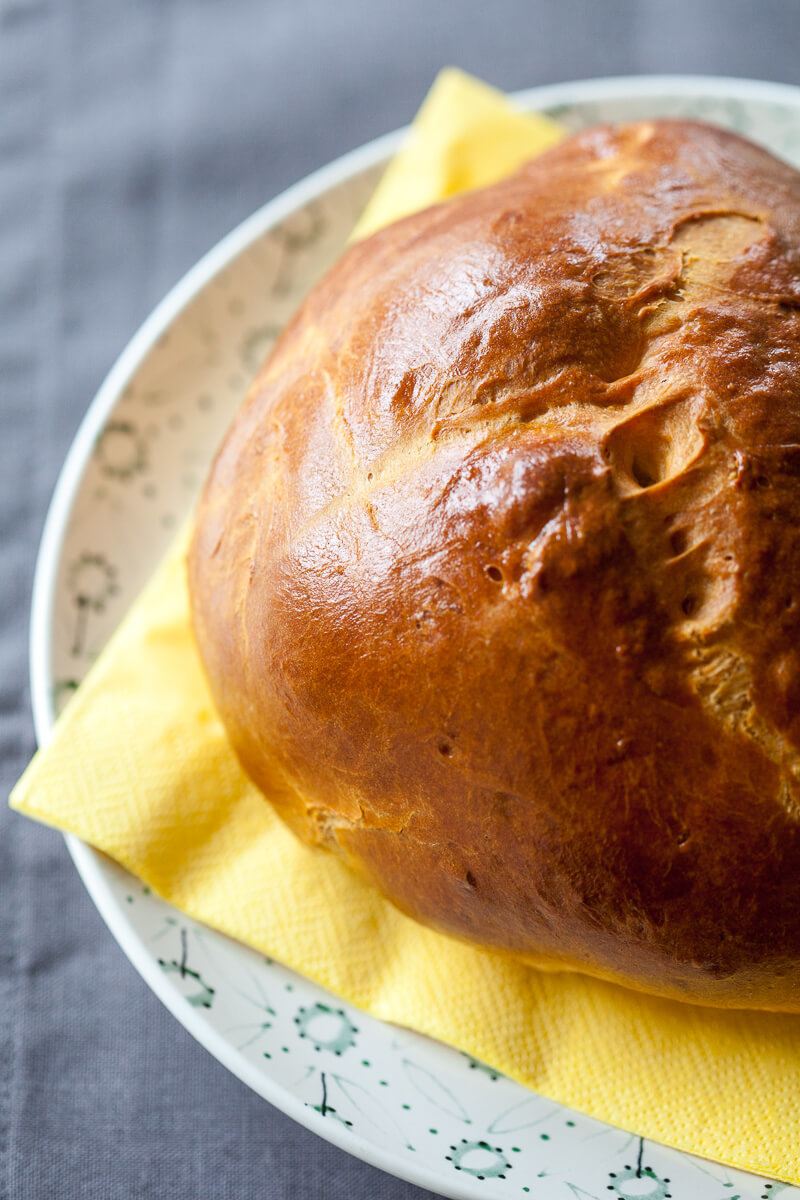 Easter Egg Bread
Recipe by Vibrant Plates
Visit website
---
---
---
---
Ingredients
500 g flour

1 packet of dry yeast

of salt

100 g butter

250 ml luke-warm milk

4 egg yolks

4 tbs sugar

1 ts rum

1 packet vanilla sugar

grated peel of 1 lemon

1 egg
---
---
Method
Prepare your yeast: mix 100 ml of luke-warm milk, 1 ts flour, a pinch of sugar and the dry yeast. Mix well and set aside to proof for about 10 minutes. You can also use regular yeast (52 g).
Melt butter. Mix egg yolks and sugar into a foamy mix. Add rum, vanilla sugar, lemon peel and melted butter. Combine well.
In a bowl, sift your flour and make a well in the middle. Sprinkle a pinch of salt by the edge of the bowl. Make sure the salt and yeast do not come into direct contact. Pour your yeast mix in the middle of the well, and fold in the flour gently. Then, add the egg mixture and the remaining milk and fold into the flour. Continue by hand-kneading the mixture into a smooth dough. The dough should be smooth and flexible. Shape into a ball, cover with a napking and set aside to proof for about an hour.
Once your dough has risen, take it out, knead it shortly, then divide into 3 pieces. Shape into balls and place on your baking tray. Leave to proof for another 20 minutes.
Preheat oven to 180°C. Beat an egg into a bowl and spread it gently all over the dough balls (with a brush, or your hands) and cut an Y shape on top of the dough balls with a sharp knife.
Place in oven and bake for about 30 minutes at 180°C until golden brown. Then, remove from oven and let cool on a cooling rack.