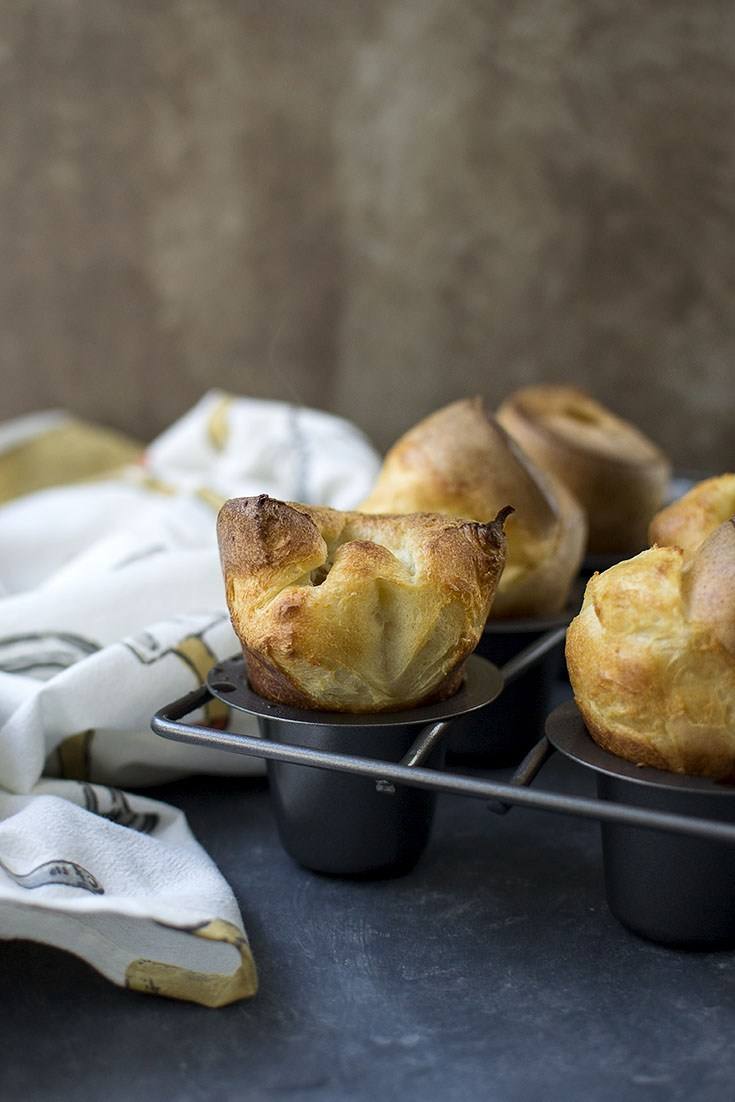 Easy Sourdough Popovers for #BreadBakers
Recipe by Cook's Hideout
Visit website
---
---
---
---
Ingredients
1 cup milk
3 eggs
cod, halibut, hake or tilapia filet
cod, halibut, hake or tilapia filet
1 cup all purpose flour
---
Method
Preheat the oven to 450°F. Place the popover pan or a muffin pan in the bottom of the oven.
Warm the milk until just barely warm. Place in a medium mixing bowl. Add the eggs one at a time and mix until combined.
Stir in sourdough, salt and mix well. Add the flour and mix until combined. Make sure not to overmix. Consistency of the batter should be thicker than pancake batter and almost like heavy cream.
Once the oven is hot, carefully remove the hot pan out of the oven. Spray generously with cooking spray or brush with melted butter. Fill each cup almost to the top with the batter.
Bake the popovers for 15 minutes. Reduce the oven temperature to 375°F and bake for another 10~15 minutes or until golden brown on top.
Remove the pan from the oven. Brush the popovers with melted butter and roll them in cinnamon-sugar for that nice sweet crust.
Serve right away and Enjoy!!