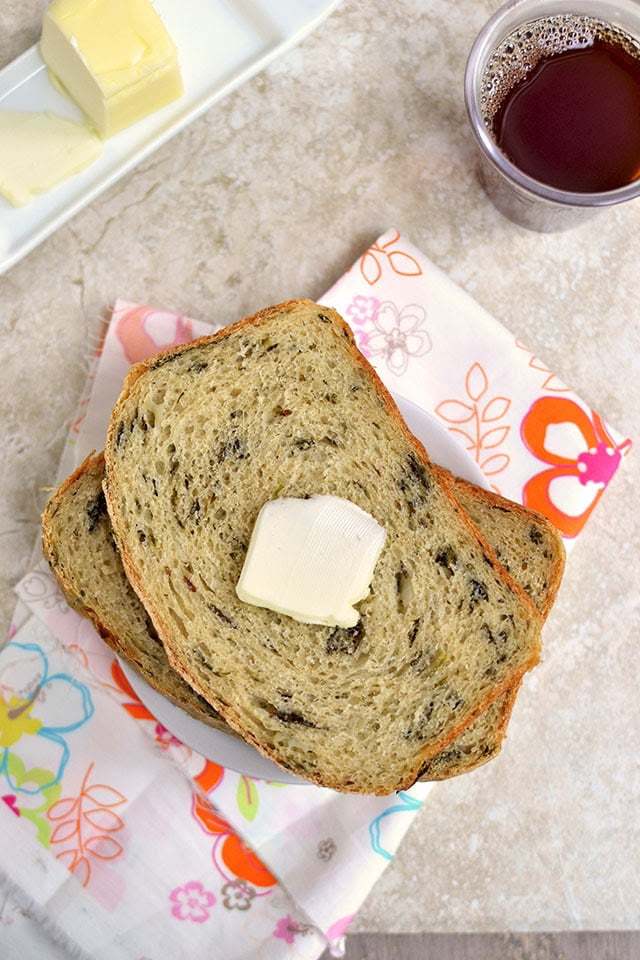 Iyengar Bakery Khara Bread
Recipe by Cook's Hideout
Visit website
---
---
---
---
Ingredients
2 cups all purpose flour
2.75 cups whole wheat flour
2 tsp yeast
5.5 tbsp sugar
1 tsp salt
2 tbsp ricotta
0.75 cup water
0.5 cup milk
1 tsp Cumin seeds
1 onion
1 cup cilantro
1 cup mint
1 ~ 2 1/2 tsps chilies red pepper
a pinch Salt
---
Method
Make the Spice mixture: Heat 1tbsp oil in a skillet, add the cumin seeds and cook for 30 seconds. Next add the onions and cook till they turn translucent, about 4~5 minutes.
Add the red pepper flakes, herbs and salt. Cook for 1 more minute. Turn off the heat and let the mixture cool for 10 minutes.
For the dough: Combine all the ingredients for the dough along with the onion mixture in a large bowl or the bowl of the stand mixture.
Mix and knead until a smooth, soft and satiny dough is formed, about 8 minutes on the machine, 10~12 minutes by hand.
Place the dough in a greased bowl, cover and let rise for 1 hour or until doubled in volume.
Remove the dough onto a lightly floured surface, gently deflate the dough and flatten it into a rectangle. Roll into a tight log and pinch the edges.
Place the log into a lightly greased 9"x5" baking pan and flatten slightly to fill the pan. Cover with a lightly greased plastic wrap and allow to rise for 1 hour or until the dough crests 1" over the rim of the pan.
Preheat the oven to 375.
Brush the top of the dough with soy milk and bake for 35~40 minutes or until the bread is golden brown on top and sounds hollow when tapped.
Remove from the oven and cool for 5 minutes.
Then invert it over a wire rack and cool completely before slicing.