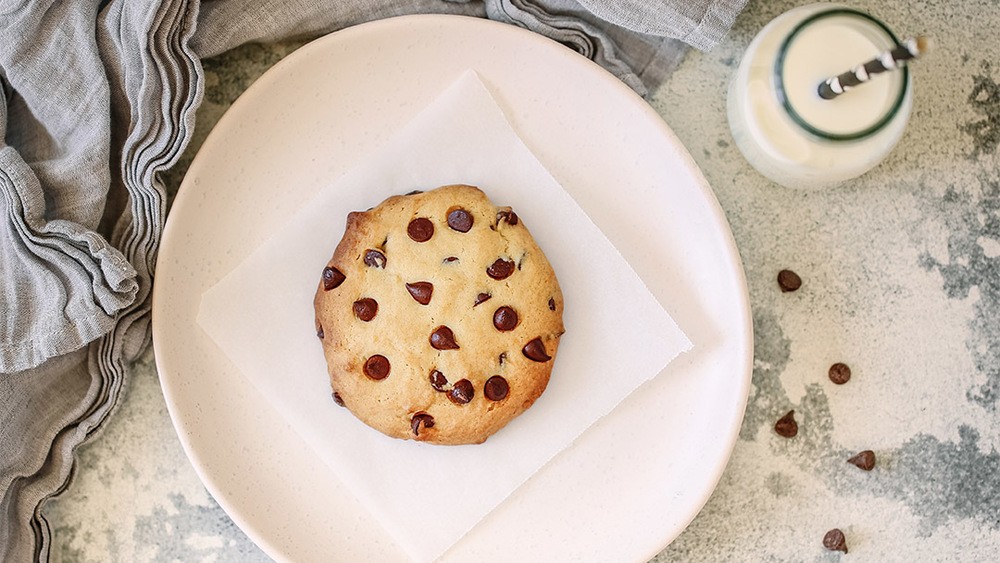 Low Sugar Chocolate Chip Cookie For One
Recipe by You Totally Got This
Visit website
---
---
This low sugar chocolate chip cookie for one is AMAZING. It tastes exactly like a real cookie. Soft, chewy and delicious. And because it's made for one, it makes the perfect after dinner treat. You won't know how you lived without this recipe.
---
---
Ingredients
3 tbs plain flour or buckwheat flour for gluten free

1 tbs rice malt syrup 

1 tbs butter

¼ tsp baking powder

1 tbs chocolate chips 70% cacoa or above
---
---
Method
Remove butter from the fridge, preheat your oven to 180C and line a baking tray with baking paper.
In a small bowl use a spoon to smoosh the flour, butter, and rice malt syrup together until all ingredients are combined and the mixture forms a dough. Stir through the chocolate chips.
Spoon the mixture on to the baking tray, flatten into a disk, then use the palms of your hand to make a round cookie shape.
Bake in the oven for 10-15 minutes or until the edges start to go golden, but the middle of your cookie is still light in colour. Be careful not to over bake or your cookie will be crunchy, instead of soft and chewy.