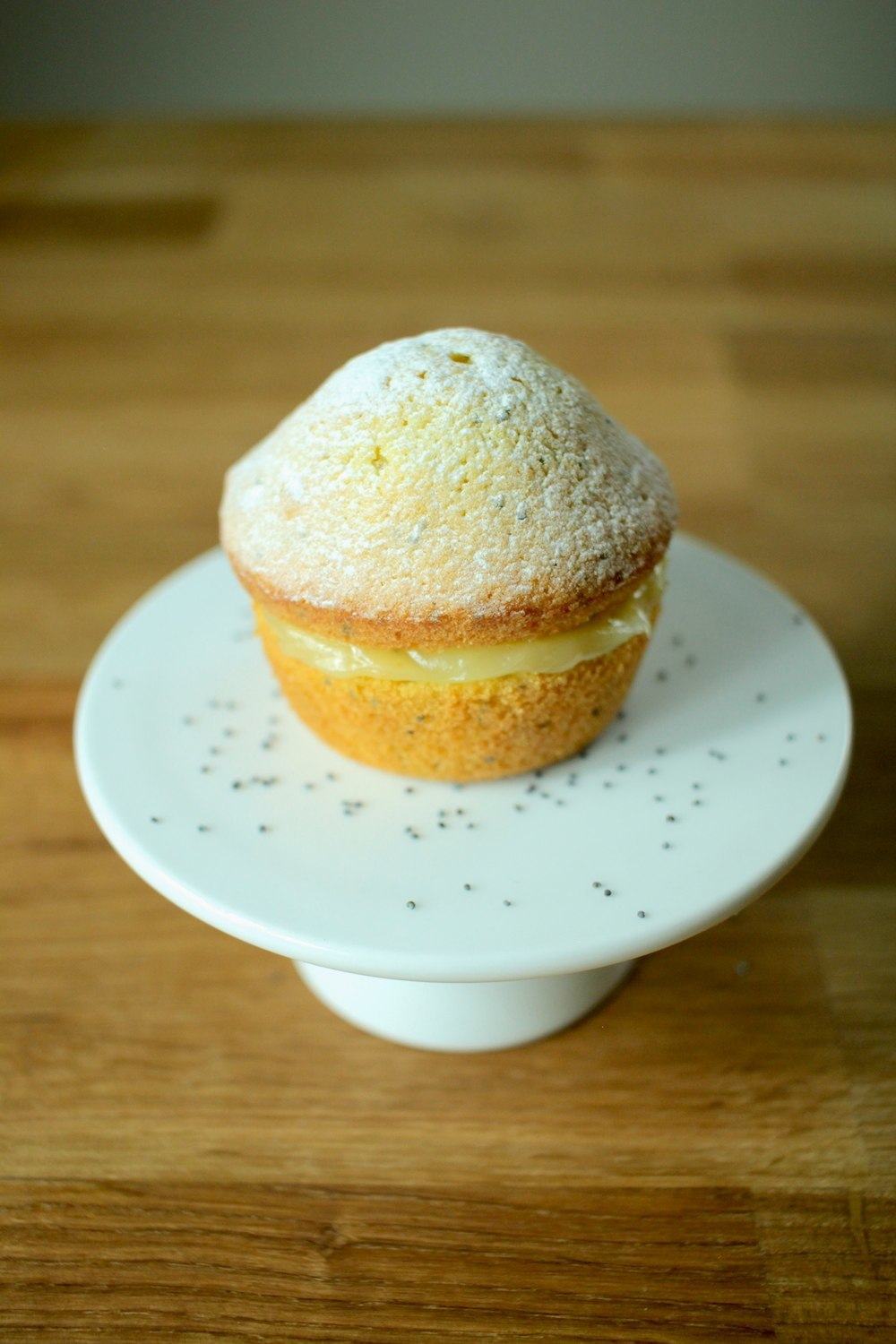 Mini Lemon and Poppy Seed Cakes
Recipe by Globe Scoffers
Visit website
---
---
---
---
Ingredients
200 g caster sugar
200 g margarine/unsalted butter
4 eggs
200 g self-raising flour 
1 tsp baking powder
2 tbsp milk
1 lemon zest
1 tsp lemon extract
Poppy seeds
4 unwaxed lemons
200 g unrefined caster sugar
100 g unsalted butter
3 eggs
1 egg yolk
---
Method
Put the lemon zest, lemon juice, sugar and the butter into a heatproof bowl. Sit the bowl over a pan of gently simmering water, making sure the water is not touching the bottom of the bowl. Stir the mixture every now and again until all of the butter has melted.
Lightly whisk the eggs and egg yolk and stir them into the lemon mixture. Whisk until all of the ingredients are well combined, then leave to cook for 10-13 minutes, stirring every now and again, until the mixture is creamy and thick enough to coat the back of a spoon.
Remove the lemon curd from the heat and set aside to cool, stirring occasionally as it cools. Once cooled, spoon the lemon curd into sterilised jars and seal. Keep in the fridge until ready to use.
Heat the oven to 190°C / fan 170°C / gas 5. Butter a 12 hole muffin tin.
Cream together the butter, sugar and zest in with electric whisk (I use a Kitchen Aid).
Add the eggs and mix.
Add the flour, baking powder and continue to whisk together.
Once the mixture is combined add the lemon extract, milk and the poppy seeds and mix.
When everything is evenly combined place into the muffin tins and bake for 15-20 minutes.
Take out of the oven and transfer to a metal rack. Once cooled cut each cake in half, spread a good amount of lemon curd and sandwich together then dust with icing sugar.
Serve and enjoy!