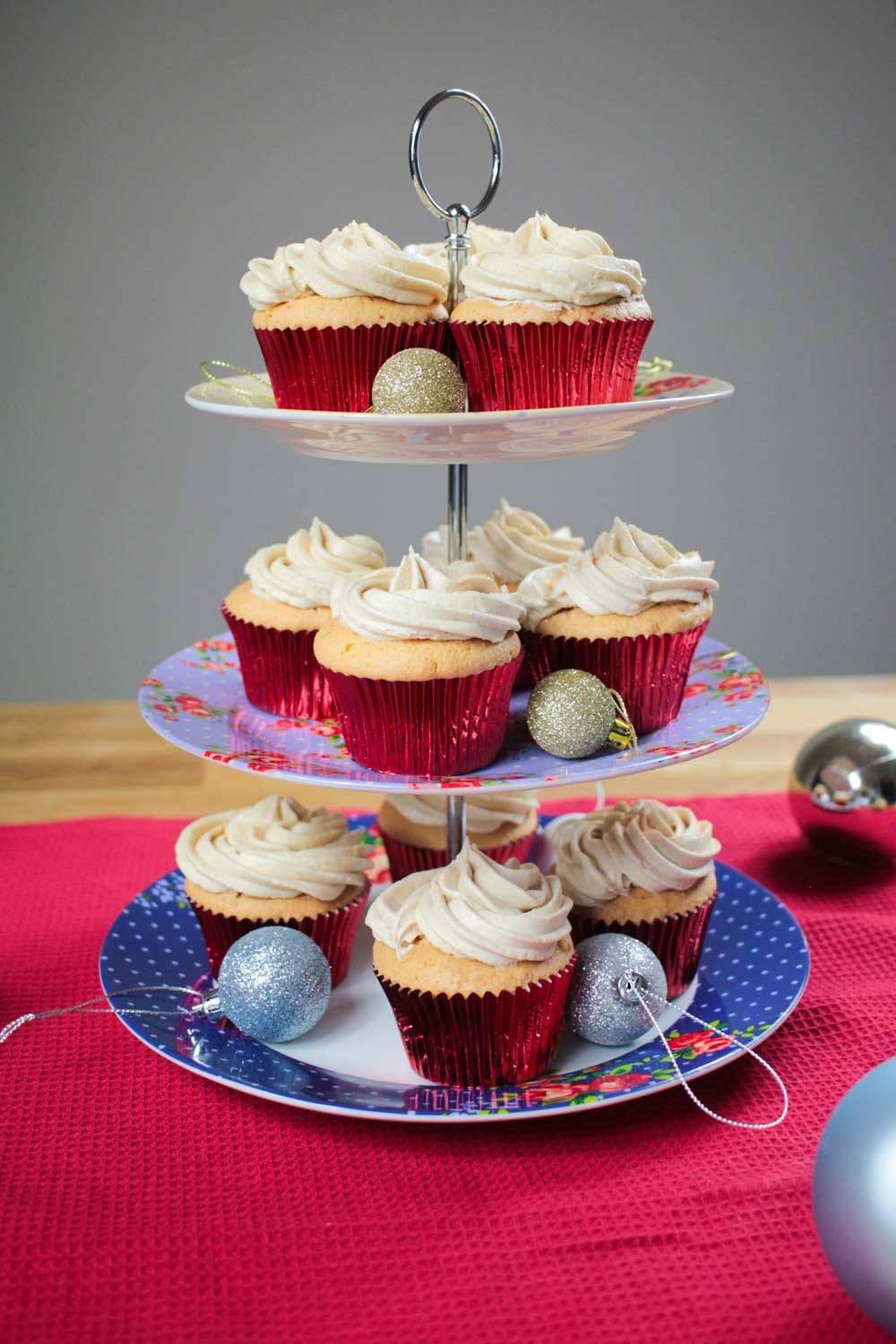 Orange Cupcakes with Cinnamon Frosting
Recipe by Globe Scoffers
Visit website
---
---
---
---
Ingredients
200 g caster sugar
200 g margarine/unsalted butter
4 eggs
200 g self-raising flour 
1 tsp baking powder
2 orange zest
2 tsp orange extract
1 jar orange curd
200 g margarine/unsalted butter
425 g icing sugar
0.5 tsp cinnamon
0.5 tsp vanilla extract
---
Method
Heat the oven to 190°C / fan 170°C / gas 5. Add cases to a 12 hole cupcake tin.
Cream together the butter, sugar and zest with an electric whisk.
Add the eggs and mix.
Add the flour, baking powder and continue to whisk together.
Once the mixture is combined add the orange extract.
When everything is evenly combined place into the muffin tins and bake for 15-20 minutes.
Take out of the oven and transfer to a metal rack. Once cooled cut a hole out the top of each cake and with a piping bag fill the hole with a small amount of orange curd.
This is where the Kitchen Aid comes in really handy. If you haven't got one this may take a while. Be sure to use on a low speed on your hand whisk otherwise you might get covered in icing sugar. Beat the butter and icing sugar together until smooth and like a paste.
Add the cinnamon and vanilla extract then give it a further whisk so everything is combined. Put it into a pipping bag and a nozzle of your choice and ice each cake.
Enjoy with a Christmas cocktail or a glass of bubbly!