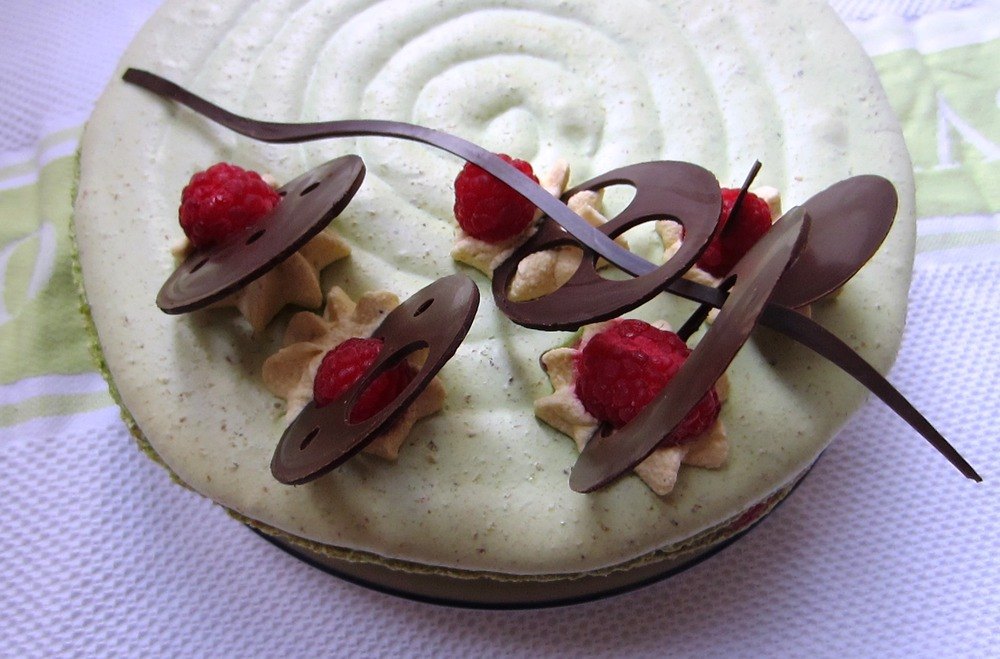 PISTACHIO CREAM
Recipe by Patisserie Makes Perfect
Visit website
---
---
A recipe for pistachio cream as used in the pistachio & raspberry macaron cake on Patisserie Makes Perfect.
---
---
Ingredients
---
---
Method
Place the whole eggs, egg yolk and sugar in the bowl of your food mixer. Set over a saucepan of barely simmering water and whip with a handheld electric whisk until pale and thick, similar to a light mousse.
When the mixture is hot to the touch, remove the bowl from the heat and whip at a low speed on your food mixer, until lukewarm.
Add the butter in several batches, whipping after each addition until smooth and cool.
Add 170g of Pastry Cream (creme patissiere) and whip at a low speed, add the pistachio paste and whip until all the ingredients are combined and smooth.