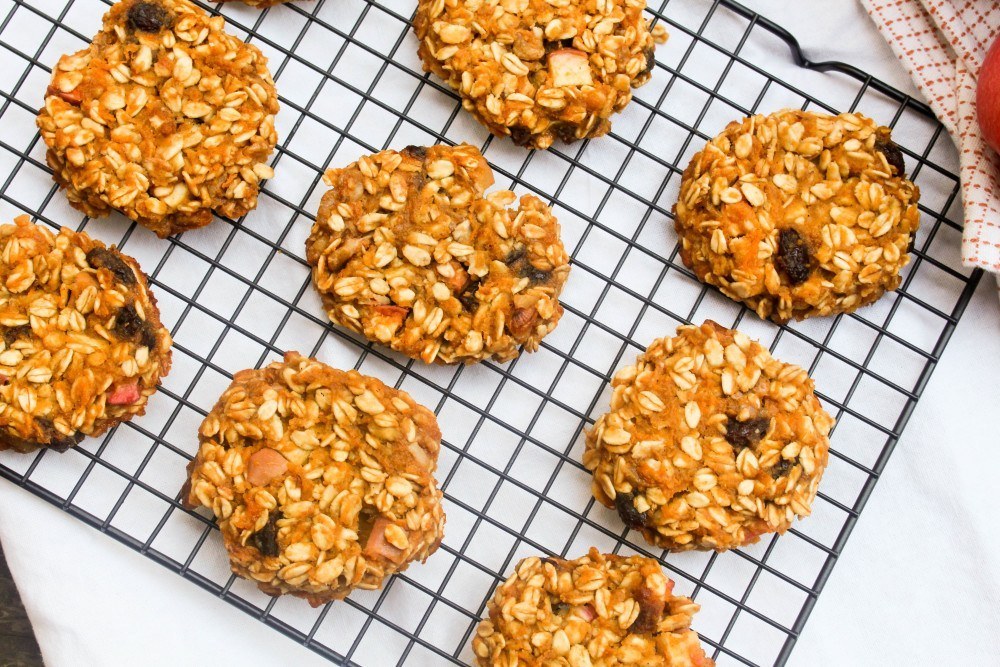 Pumpkin Apple Breakfast Cookies & One of My Favorite Places
Recipe by Catching Seeds
Visit website
---
---
---
---
Ingredients
1 cup pumpkin or squash puree
1 cup applesauce
2 tablespoons maple syrup
2 tablespoons flax seed meal
0.25 teaspoon salt
0.25 teaspoon cinnamon
0.125 teaspoon nutmeg
1.5 cup rolled oats
0.25 cup chopped Walnuts
0.25 cup dried cranberries
1 cup finely diced apple
---
Method
Preheat the oven to 350 degrees and prep two cookie sheets with cooking spray.
In a large bowl combine the pumpkin puree, applesauce, maple syrup, flax, salt, cinnamon, and nutmeg. Fold in the oats, walnuts, cranberries, and diced apple.
Using a 1/4 cup scoop drop cookies onto the prepared cookie sheets about 1 inch apart. Using your fingers flatten and shape the cookies into uniform circles. Bake for 20 minutes, allow to cool and serve.
✅ Vegan
✅ Vegetarian
✅ Gluten free