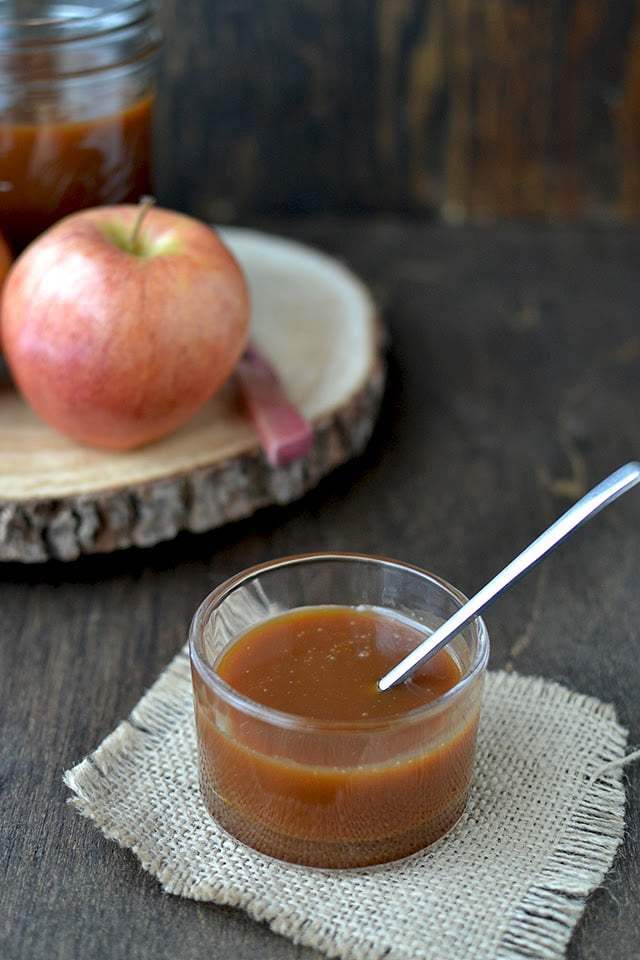 Real Caramel Sauce
Recipe by Cook's Hideout
Visit website
---
---
---
---
Ingredients
1 cup Golden Syrup Corn Syrup
2 cups sugar
0.375 tsp Sea salt salted caramel sauce
2 cups heavy cream
3 tbsps unsalted butter
1 + 1 tbsp tsps Vanilla extract
---
Method
In a heavy bottom medium size saucepan, combine syrup, sugar and salt. Cook over medium heat, stirring occasionally with a wooden spoon or silicon spatula, until the mixture starts to simmer around the edges.
Wash the sugar and syrup from the sides of the pan with a wet pastry brush. Cover and cook for 3 minutes. In the meantime, rinse the brush to use again later.
Uncover the pan and wash down the sides once again.
Attach the candy thermometer to the pan making sure not to let it touch the bottom of the pan. Cook uncovered, without stirring until the mixture reaches 305°F.
Meanwhile heat the cream in a small saucepan until tiny bubbles form around the edges of the pan. Remove from heat, cover and keep aside.
When the sugar mixture reaches 305°F, remove it from heat and stir in the butter chunks.
Gradually stir in the hot cream; it will bubble up and steam quite a bit. Put the pan back on the burner and adjust the heat so that the mixture bubbles but not violently. Stir until smooth. Continue to cook, stirring occasionally, until the temperature of the mixture is about 225°F (or 228°F for a sauce that thickens like fudge when poured over ice cream).
Remove the pan from the heat and stir in the vanilla. Serve the sauce warm or hot.
Store in an airtight container in the fridge and reheat gently in a microwave until hot and flowing.