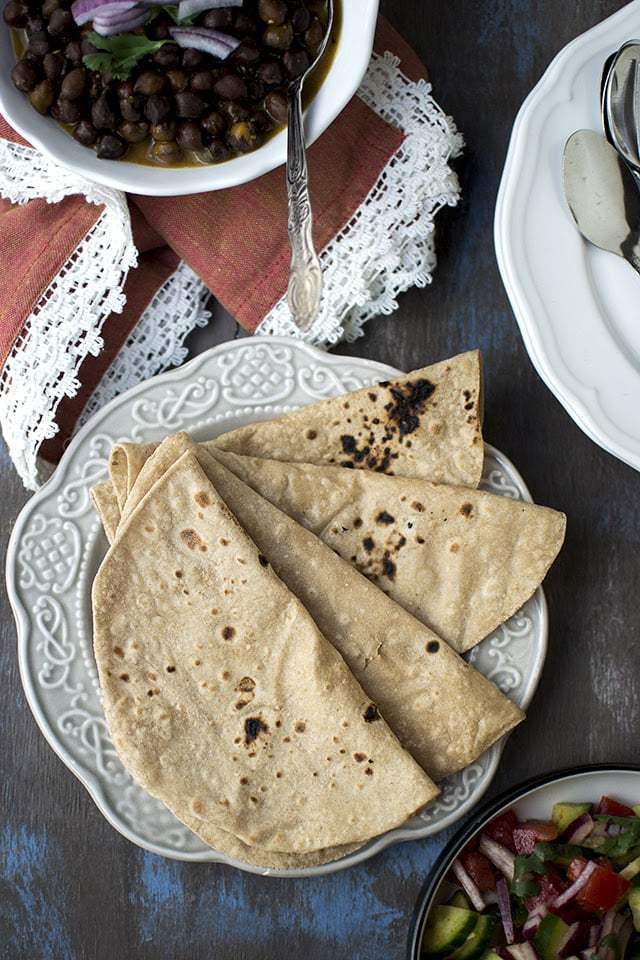 Rotlis
Recipe by Cook's Hideout
Visit website
---
---
---
---
Ingredients
2 cups Wholewheat Flour
to taste Salt
1 tsp supermarket roast chicken, approximately 200g once shredded
---
Method
Combine flour, salt and oil in a mixing bowl. Add enough water to make a smooth, pliable dough. Cover and set aside for 20~30 minutes.
Divide the dough into 12~15 equal portions. Roll each piece into a 5"~6" thin roti.
Heat a tawa or griddle on medium heat. Place the rotli on it and after a few seconds, flip it over. Cook on the other side until air pockets appear on the surface, then turn it over onto the flame until the rotli puffs up.
Keep rotlis warm wrapped in kitchen towel while you repeat making rotlis with the remaining dough.
Smear ghee on top of each rotli and serve immediately with a curry or dal.