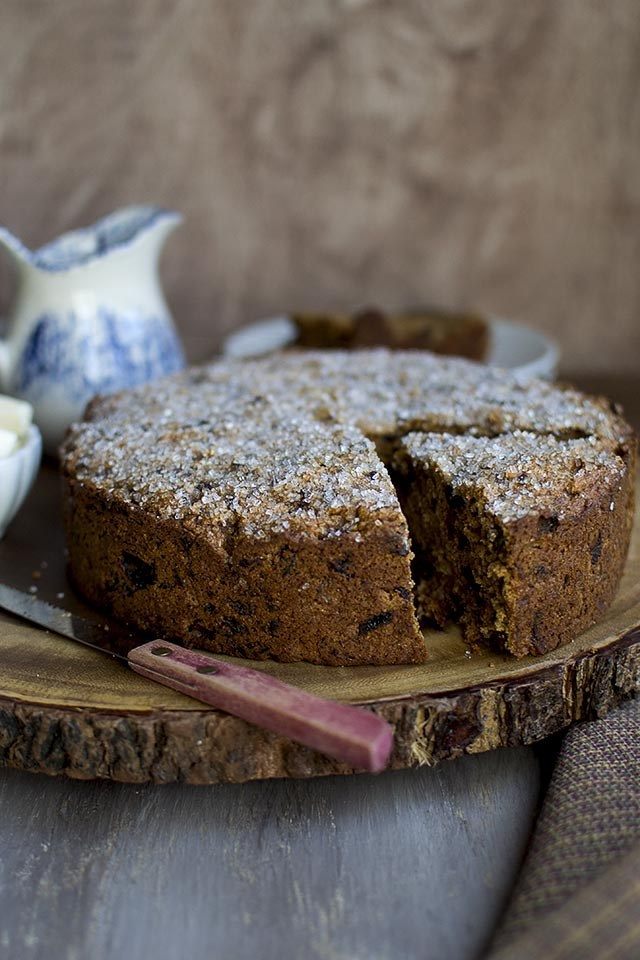 Tea Brack
Recipe by Cook's Hideout
Visit website
---
---
---
---
Ingredients
1 cup Hot Brewed Tea
1 cup Raisins
ricotta
1 cup Prunes, pitted and chopped into small pieces
1 cup dates, pitted and chopped
1 cup Brown Sugar, firmly packed
2 cups Wholewheat Flour
1 tbsp baking powder
ricotta
1 tbsp Egg replacer whisked in 3tbsp water
2½ tbsp Coarse Sparking White Sugar
---
Method
Combine all the dry fruit in a bowl. Pour the hot tea over the fruit and set aside to cool to lukewarm for about 1 hour.
Preheat the oven to 325°F. Lightly grease a 8" round cake pan.
In a mixing bow, combine the flour, brown sugar, baking powder and salt.
Add the dried fruit and any remaining liquid. Stir everything thoroughly until combined. This is a thick and stiff batter.
Add the egg replacer mixture and mix everything thoroughly.
Transfer the batter to the prepared pan and sprinkle the top evenly with the coarse sparkling sugar.
Bake the bread for 60~70 minutes or until a cake tester inserted into the center comes out clean.
Remove from the oven and turn it out onto a wire rack to cool.