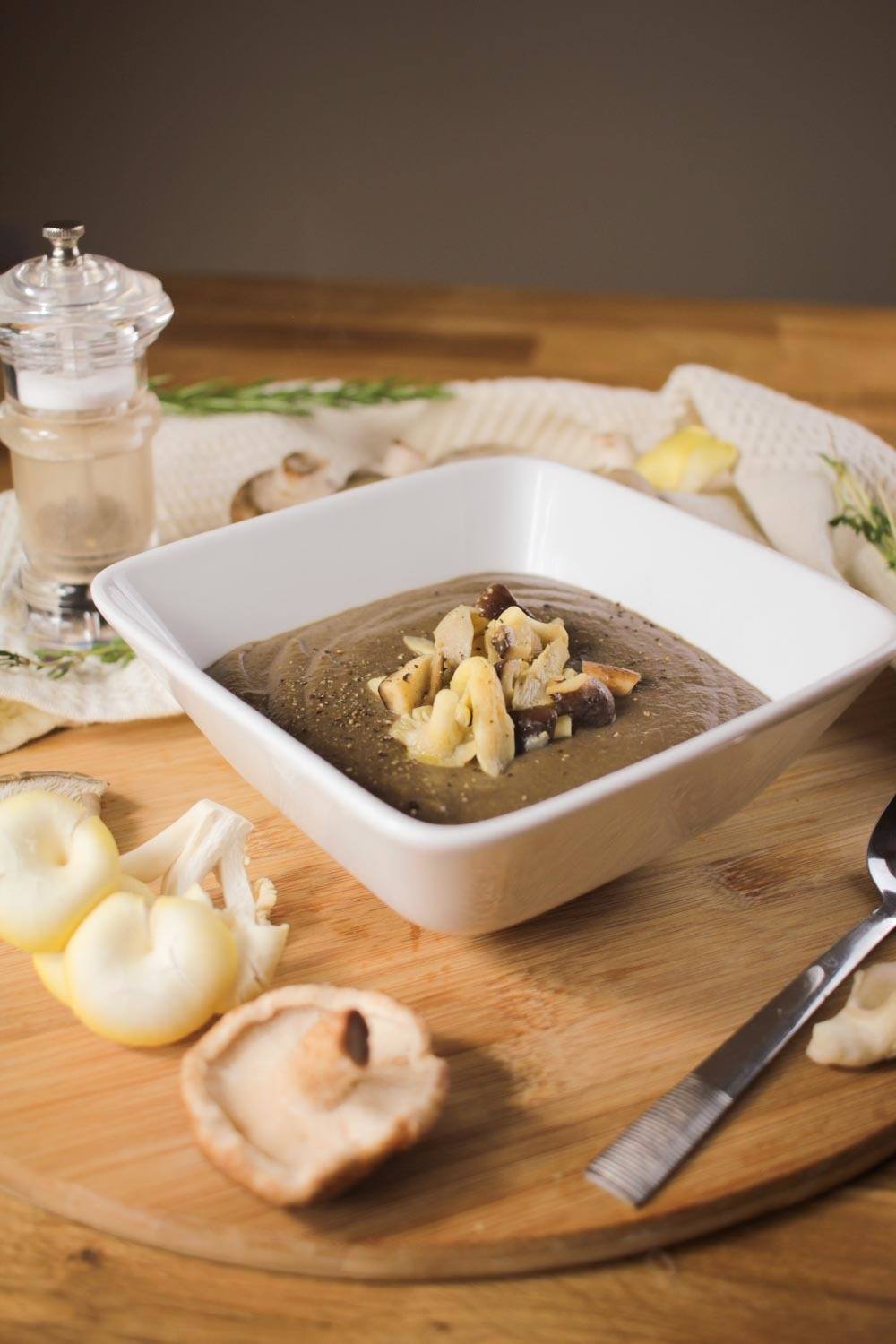 Wild Mushroom Soup
Recipe by Globe Scoffers
Visit website
---
---
---
---
Ingredients
850 g assorted wild mushrooms
50 g dried porcini mushrooms
300 ml boiling water
1 leek
2 garlic cloves
500 ml vegetable stock
1 sprig fresh rosemary
1 handful fresh thyme
0.5 vegetable stock cube
1 tsp salt
2 tbsp butter
---
Method
First soak your porcini mushrooms in 300ml of boiling water for about 15 minutes. Sieve the liquid in to a jug and set a side. Be sure to separate any grit from the dried mushrooms.
Add 1 and a half tbsp of butter to a large saucepan on a medium heat. Add the leeks and cook for 3-5 minutes until soft. Then add the garlic and cook for another minute.
Add the porcini mushrooms to the saucepan and cook for about 3-4 minutes. Add all but 100g of the other mushrooms bit by bit and add a little porcini stock. Once the mushrooms have released most of their moisture, add the vegetable stock.
Add the rest of your porcini stock and bring to the boil. Then turn the heat down and let it simmer for 10 minutes.
Use a blender and blitz the mixture until smooth. Add the salt, rosemary and thyme then season with pepper. Simmer for 10 minutes. Try the soup at this stage and add more seasoning if need be. Remove the rosemary and thyme, then blitz the soup further to mix in any of the herbs. Cover the soup and cook for another 5 minutes.
Cook the rest of the assorted mushrooms in half a tsp of butter. Place the soup into bowl and sprinkle the mushrooms on the top.
Serve and enjoy!