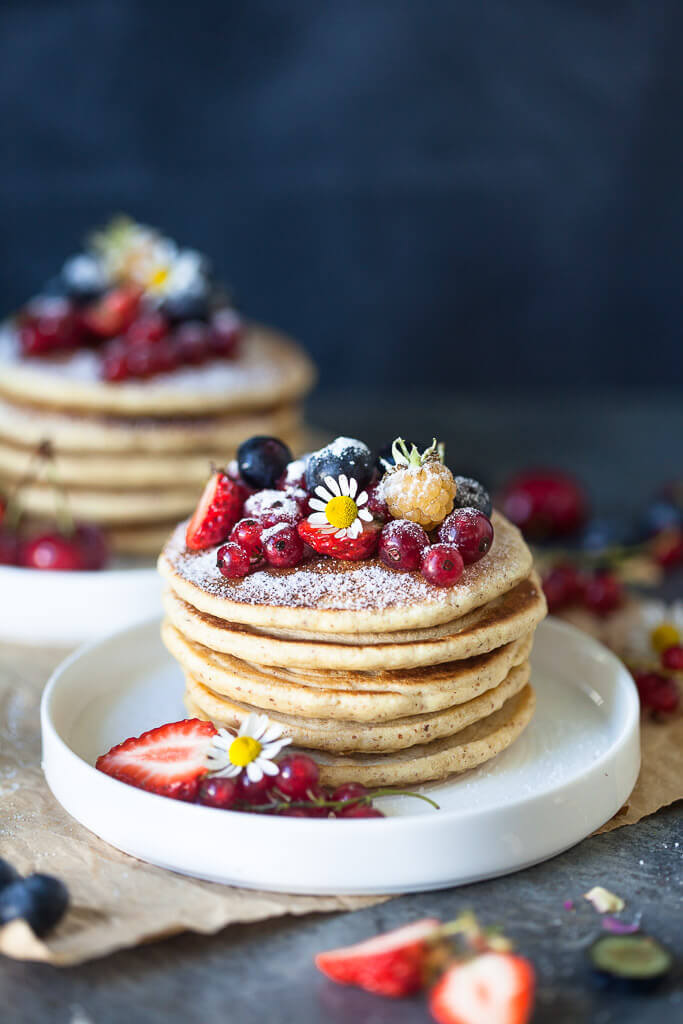 The Softest Almond Oats Pancakes {Dairy-Free}
Recipe by Vibrant Plates
Visit website
---
---
---
---
Ingredients
50 grams ground rolled oats
50 grams almond meal
3 tbs flour
0.5 ts baking powder
of salt
1 egg
250 ml vanilla- flavored soy milk
agave syrup
handful of berries
powdered sugar
---
Method
Add ground rolled oats, almond meals, flour, baking powder, salt, egg and soy milk to a food processor and blend until smooth. Depending on your food processor this could take as little as a few pulses to a good 15 seconds or more.
Once blended let the batter rest for about 10 minutes to thicken.
Heat a pan on medium and add a teaspoon of oil. Pour in a small ladle's worth of the pancake batter in a round shape. Let bake for a minute or two, until the bottom part of the pancake turn golden-brown, and the top starts making bubbles. Carefully flip the pancake over and bake another minute or so on the other side.
Once the pancake is done, remove from pan and set aside. Repeat until you've used up all the batter.
Stack pancakes on a plate and drizzle with some agave syrup. Top with fresh berries and lightly dust with powdered sugar. Serve warm.
PRO TIP: Make ground oats and almond meal yourself by placing rolled oats and almonds in a food processor and blend until ground well.