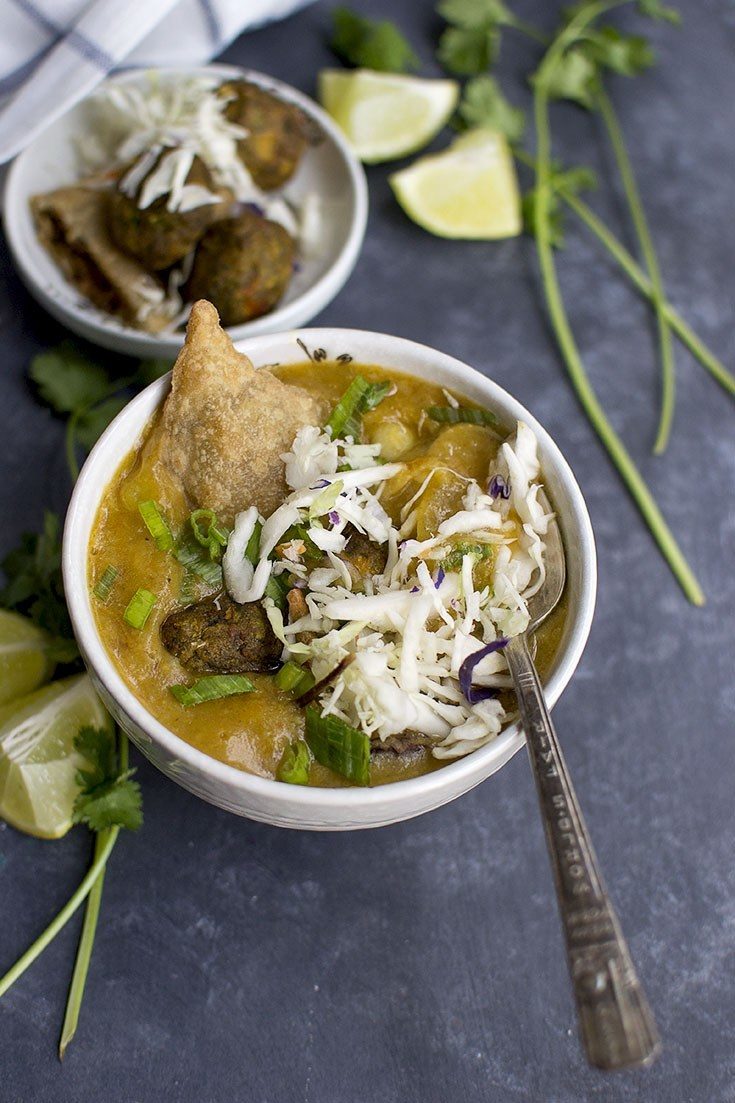 Burmese Samosa Thouk Recipe
Recipe by Cook's Hideout
Visit website
---
---
---
---
Ingredients
1 tbsp oil
1~2 dry Red chilies
1 small Onion
2 green Chilies, slit
2 tbsp Tamarind pulp
3 cups vegetable stock
1 tsp ground coriander
1 tsp Garam Masala
to taste Salt Pepper
8 small Samosa*, warmed
8~10 falafel, warmed
as needed Cabbage, very thinly sliced
as needed Cilantro
as needed Lemon wedges
as needed Scallions
---
Method
Cook toor dal until soft and mushy.
Heat oil in a saucepan, add the dry chilies and once they start to change color, add onions and green chilies; cook till the onions are soft.
Add ground coriander, red chili powder, garam masala, salt and pepper. Cook for 1 minute.
Add the cooked dal along with the stock/ water and tamarind pulp. Bring the mixture to a boil, lower the heat and simmer for 10~15 minutes.
Taste and adjust the seasoning accordingly.
Divide the soup into serving bowls. Add 2 small samosa and falafel - top with the sliced cabbage, lemon wedges, cilantro and scllions. Serve hot and Enjoy!!