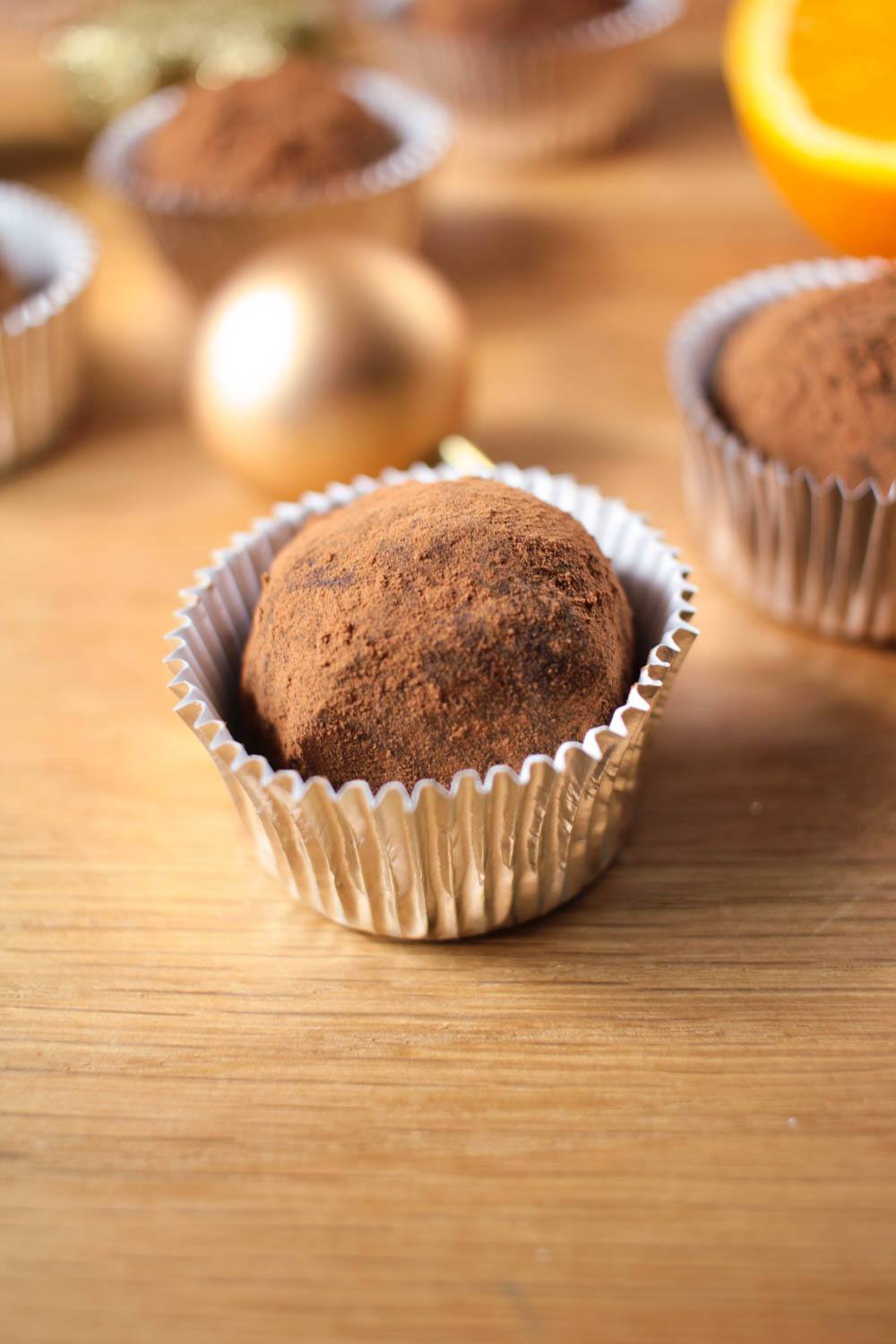 Dark Chocolate Orange Truffles
Recipe by Globe Scoffers
Visit website
---
---
---
---
Ingredients
150 g dark cooking chocolate
150 g double cream
25 g unsalted butter
2 oranges
1 splash cointreau
1 pinch salt
1 cup cocoa powder
---
Method
Warm your cream up in a saucepan on a medium heat. Do not allow it to boil. Turn the heat down when you start to see tiny bubbles. Add the butter.
Remove your mixture from the heat and break your chocolate into the mixture. Using a balloon whisk gently stir so the chocolate melts.
If your mixture splits a little add a splash of cold tap water. Add a whole orange worth of zest to your chocolate mixture and a big splash of Cointreau.
Whisk quite firmly so all the mixture is combined together. Add a pinch of salt and give it one further whisk.
Pour your mixture into a bowl and place in the fridge for 2 hours. Be sure to take out the fridge 20 minutes before you want to mould them to reach room temperature.
Grate your other orange's zest into the cocoa powder and mix with a spoon.
Using a small spoon get some truffle mixture and using your hands mould into balls, then dip into the orange cocoa powder making sure it's all covered.
Pop them into small truffle cases and then back into the fridge to keep them solid. Or put them in a clear bag to give away to friends. Enjoy!