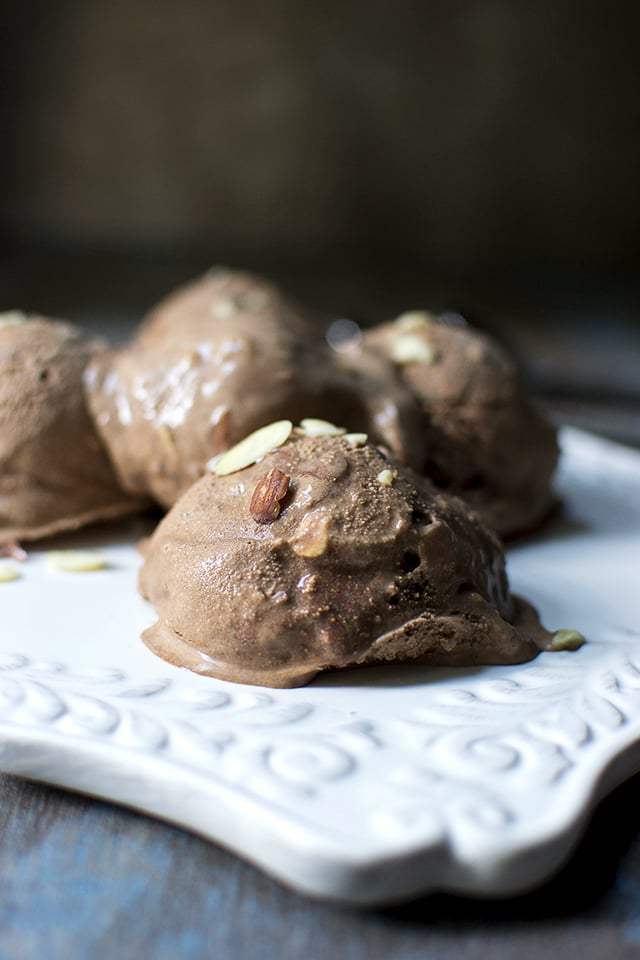 Mocha Almond Ice Cream
Recipe by Cook's Hideout
Visit website
---
---
Creamy & decadent Mocha ice cream with crunchy almonds.
---
---
Ingredients
2 cups heavy cream

1 cup milk

2 tbsps Coffee Espresso

(Instant powder or powder)

⅔ cup sugar

1 cup chocolate

(Semi sweet chips)

1 tsp vanilla extract

⅔ cup almonds

(Slivered , toasted)

(1.25l) fish stock

1 tbsp sugar

(1.25l) fish stock

(Semi-sweet chips)

(1.25l) fish stock
---
---
Method
Combine heavy cream, milk, instant coffee/ espresso and sugar in a medium saucepan. Stir over medium heat until coffee and sugar dissolve, about 2~3 minutes.
Add chocolate chips and cook until chocolate is melted and incorporated, about 2~3 minutes. Remove from heat and add vanilla extract.
Let the mixture chill in the refrigerate for at least 4 hours or overnight.
In a microwave safe bowl, combine all the ingredients for fudge and microwave until hot, about 1~2 minutes. Stir until the fudge is smooth. Pour into a foil lined bowl and place in the freezer.
Transfer the ice cream base into ice cream maker and process according to manufacturer's instructions. During the last few churns, add almonds.
Working quickly, place 1/3 of ice cream in a container. Spoon bits of frozen fudge over top. Cover with another 1/3 of the ice cream and place more fudge bits over top. Repeat with remaining ice cream and fudge. Cover and freeze for at least 3 hours or up to 1 month.