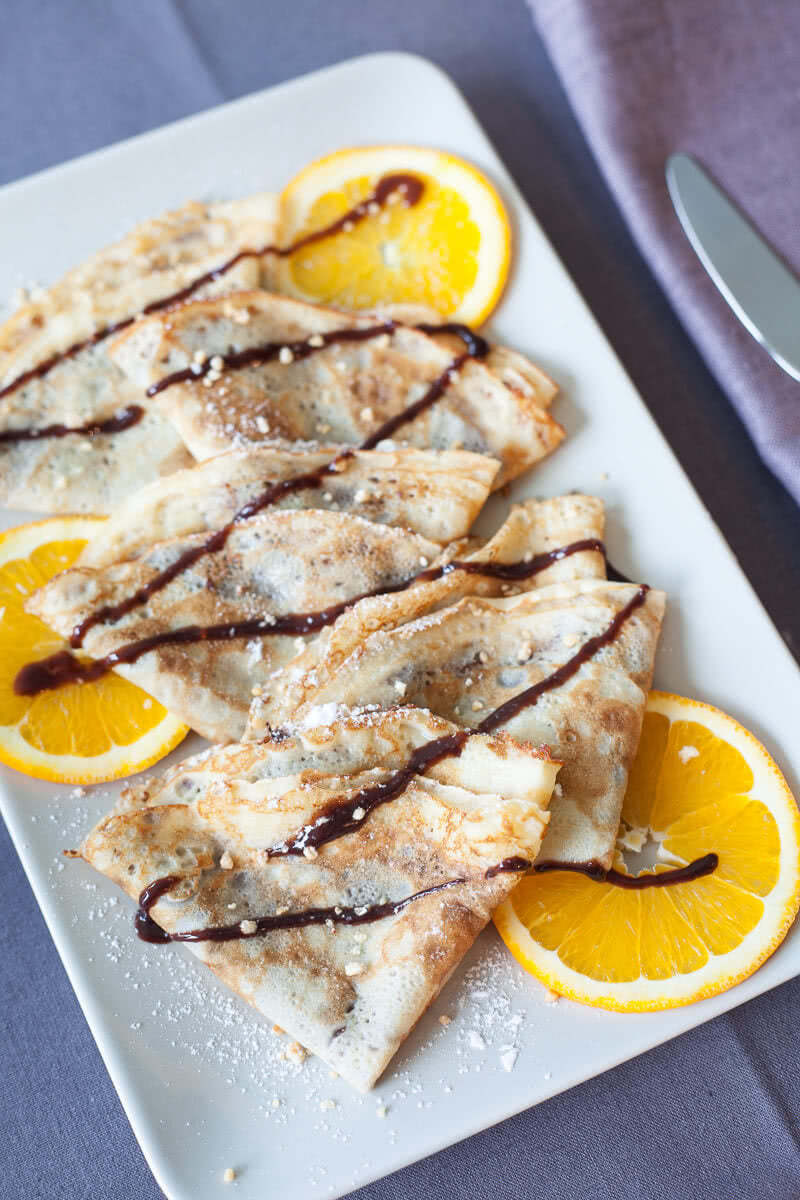 Pancakes (crepes)
Recipe by Vibrant Plates
Visit website
---
---
---
---
Ingredients
3 eggs
1 liter of milk
of salt
1 tsp sugar
type 400 flour (couple of spoons) - or use all-purpose flour
oil for pan
---
Method
In a bowl, place your whole eggs and half the milk, add salt and sugar and mix until well combined. Then start adding your flour, one tablespoon at a time. If the mixture is too thin (runny), add flour, if it is too thick, add milk and mix.
Continue until you use up all the milk and the mixture is fluid, but not watery.
Place aside and let rest for at least half an hour. Then, check your mixture again, stirring it gently to recombine ingredients. Your mixture should still be fluid, but firmer.
Place a flat non-stick pan on the stove and bring to medium heat. Pour a drop of oil to coat the pan and spread it around. Then pour a scoop of batter into the pan and tilt the pan around so the batter coats it evenly. Let it cook for a couple of minutes, until the bottom is golden brown and the pancake starts to loosen from the pan. Then, use a spatula to turn it around (or do it the old-fashioned way - toss it into the air!) and cook for another minute or so.
While hot, top pancakes with your spread of choice. We recommend marmalade or Nutella.
Repeat until you use up all the batter. This will yield enough pancakes for 4-6 people. If this is too much, just make as many pancakes as you like and refrigerate the rest of the batter.