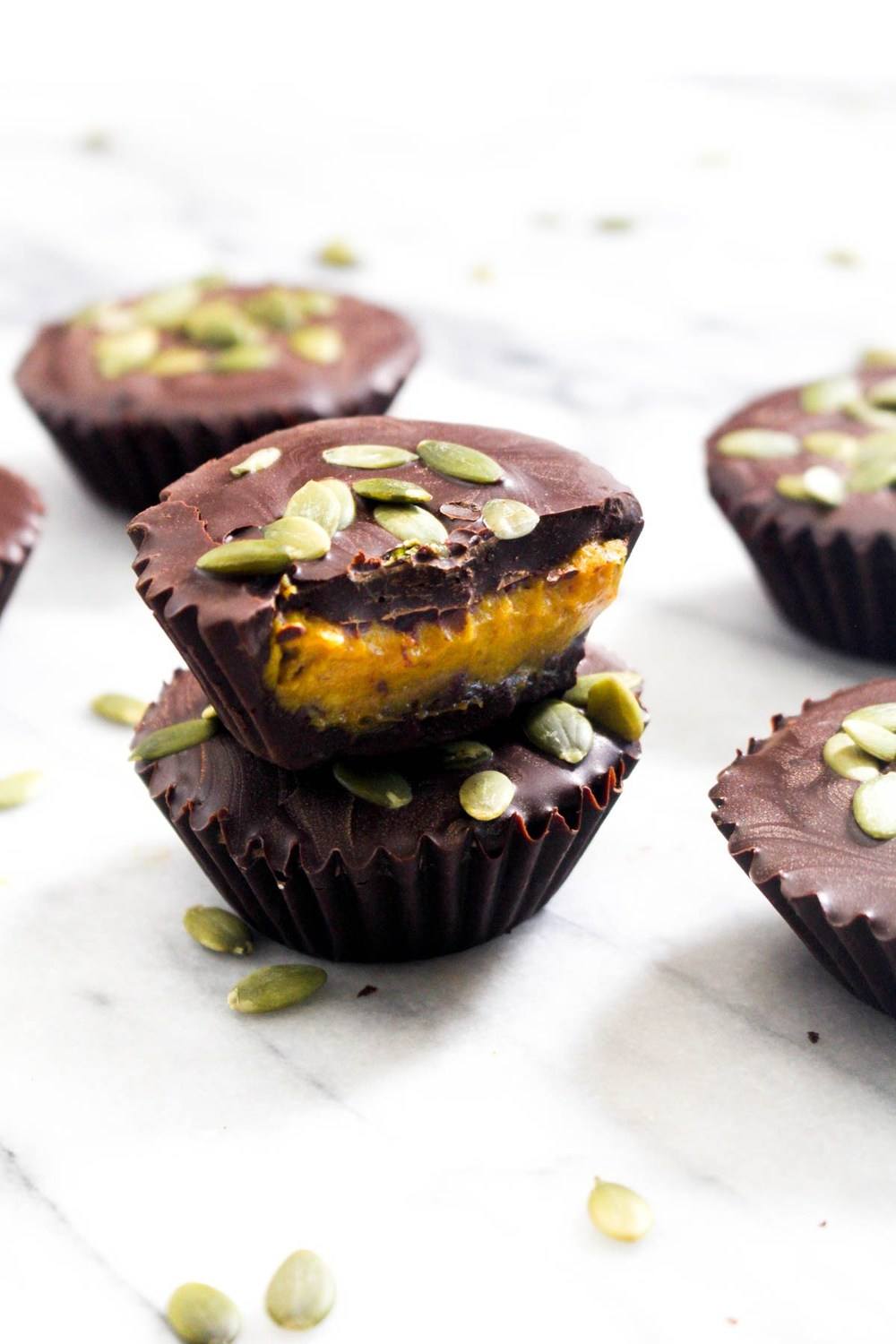 Pumpkin Caramel Chocolate Cups
Recipe by Catching Seeds
Visit website
---
---
---
---
Ingredients
1 cup packed pitted dates
0.5 cup pumpkin puree
0.33333333333333 cup full fat coconut milk
0.33333333333333 cup coconut butter
1 teaspoon pumpkin pie spice
0.5 teaspoon vanilla
0.25 teaspoon salt
10 oz dark chocolate
pumpkin seeds to garnish
---
Method
Add the dates, pumpkin, coconut milk, coconut butter, pie spice, vanilla, and salt into a high speed blender or food processor. Blend until smooth.
Line up small muffin liners onto a baking tray or plate. In a double boiler, melt the chocolate. Pour some chocolate into the bottom of each muffin cup.

Use a spoon to spread it up the sides. Chill in the fridge until set, about 10 minutes. Add a spoonful of the pumpkin caramel into each cup. Top with more chocolate and a sprinkle of pumpkin seeds. Once the chocolate is set, serve.
✅ Vegan
✅ Vegetarian
✅ Paleo
✅ Gluten free